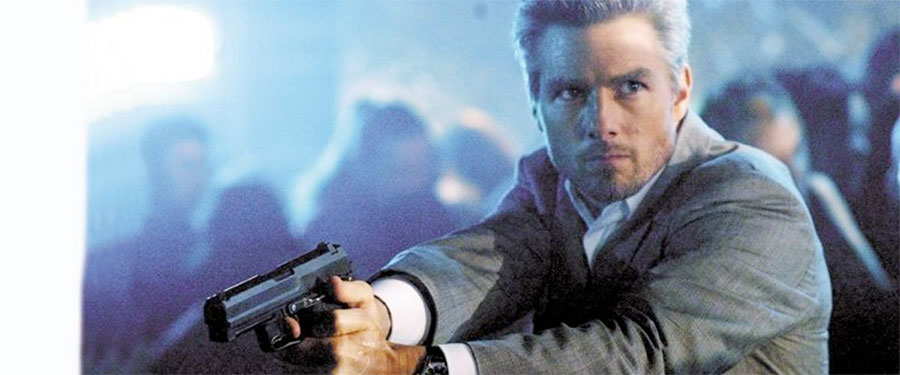 The bad guy compels because he isn't afraid to speak truth and break rules. But more than this – he is a product of his zeitgeist.

There's been a funny trend of late, in film and other media.
The bad guys are sexy. They're cool. Way, way cooler than the good guys.
Vincent in Collateral. Anton Chigurh in No Country for Old Men. The Joker in The Dark Knight.
And among the coolest guys in cinema who aren't out-and-out bad guys? Well, the other cool guys aren't good guys either. They're anti-heroes, like Johnny Depp's Captain Jack Sparrow, Brad Pitt's Tyler Durden, or Guy Pearce's Eric in The Rover.
The bad guy hasn't always been cool. In most older movies, the good guy is significantly cooler, more interesting, and more relatable than the bad guy.
Yet in more recent films, the good guy is often... Too gullible. Too naïve. And he stays that way.
You watch old movies, and if the good guy starts off too naïve, he eventually comes to understand the way of the world, yet remain a strong, firm good guy at the end of it. In more recent films, the good guy always finds a way to remain more or less entrenched in his bubble of 'correctness', despite whatever pitfalls befall him along the way.
I propose that in topsy-turvy times, when black is white and up is down and left is right, those men who attack and upend the established order of things are those we most intuitively grasp as those who must be 'correct'. And because they see fit to buck a powerful trend that has most individuals cowed, not only are they correct... they are powerful.
And power, no matter what the era, is always sexy and cool.