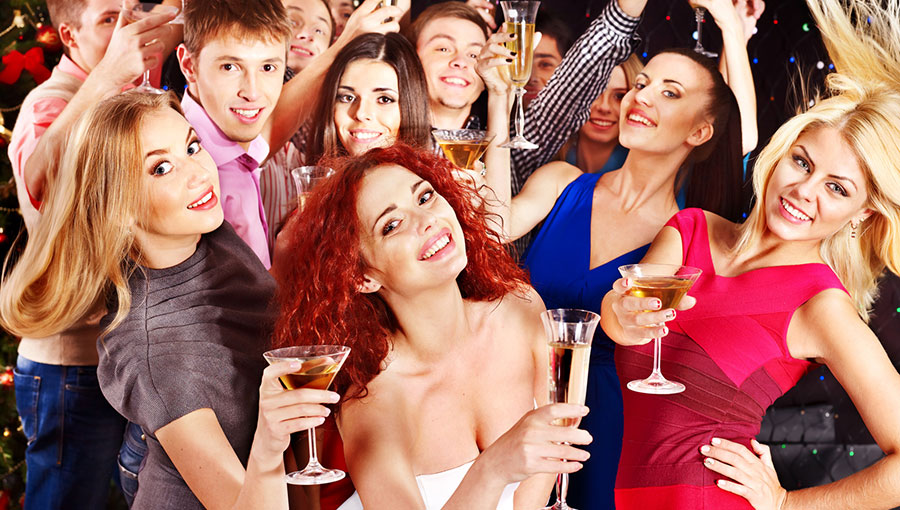 It's fun to take your girlfriend to the club. Yet, the negatives (guys hitting on her, her becoming a clubber, unfavorable comparisons) aren't zero.

There's a habit among guys who like to frequent nightclubs.
And in fact, sometimes it catches on among guys who aren't normal nightclub patrons too.
That's the habit of regularly taking one's girlfriend out to the club.
It's a strange phenomenon, when you think about it. Nightclubs are primarily places for single people to go dance, talk, and hook up. They're sexually charged environments that serve as platforms for mate selection and mate competition. Why would an attached man bring his girlfriend here?
A variety of justifications exist for taking a girlfriend to a nightclub:
To inject excitement into the relationship
To provide cover for your own clubbing without her

To demonstrate how secure you feel in the relationship
Because you think she wants or needs this
Because you work in a nightclub

This article applies to parties too, to a lesser extent. It'll apply to lounges, and some dance and popular bars as well, though not as much to dive bars that are more laid back and aren't meet markets. Anywhere you take a girl with drinking and people hitting on each other a lot falls under the purview of this article, in essence.
If it's a place people aren't as sexy and no one's flirting with or hitting on anyone else, you can safely leave it out of consideration for the purposes of this article.

So today, I'm going to talk to you about why taking your girlfriend to meet markets is bad and why you shouldn't do it. Or at least, I'm going to give you the downsides to be aware of – that way, should you choose to take girls to these places anyway, you know the risks going in.