Note from Chase: this is a guest post from Sarah Williams of Wingman Magazine. In this article, Sarah shares the features in gay men that women find so alluring, and why women keep gay men in their lives and around them. If you haven't spent much time in gay bars, you might be surprised how cute and sexually available the women who hang around gay men can be; if you'd like a peephole into why this is, this article's a solid primer on the subject. Take it away, Sarah.
---
Imagine the scene: a bar, a pretty girl or even a group of good looking girls, all hanging out with just one guy in their circle. He doesn't seem to be a Dan Bilzerian playboy type either. He's just their friend, laughing and having a great time with all of them. This lucky guy is simply surrounded by hot females, who all get along very well with him, instead of hanging out with a bunch of dudes talking about football. He doesn't seem to be doing anything special, but the most beautiful chicks stick to him like bees to a honeycomb... They all have so much fun together! He treats the presence of beautiful girls around him as a naturally comfortable situation. Why couldn't that be you who so easily enters and enjoys a group of beautiful girls without being completely awkward?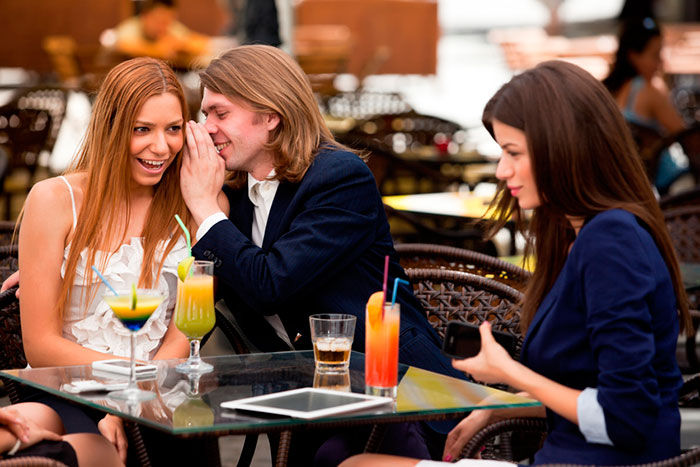 There is one major different between you and him – you're not gay.
You've probably seen at least one pretty girl or even a group of pretty girls laughing and having fun with a gay guy. I personally love to hang out with gay guys even though I'm looking for straight men. As a single woman who lives in a big city, I have quite a bit of choice with whom I hang out with. I love going out with my girlfriends, and I'm friends with guys both at work and outside of work, but most of my very best male friends are gay! And I'm definitely not the only female who appreciates their company…
What makes gay guys so special that women love to hang out with them? What makes so many females choose gay guys as their best friends?
The answer is more complex than just sexual orientation. It touches on certain common characteristics and typical behaviors gay guys display towards women. When it comes to conquering women's hearts, straight guys could learn a lot from gay guys.