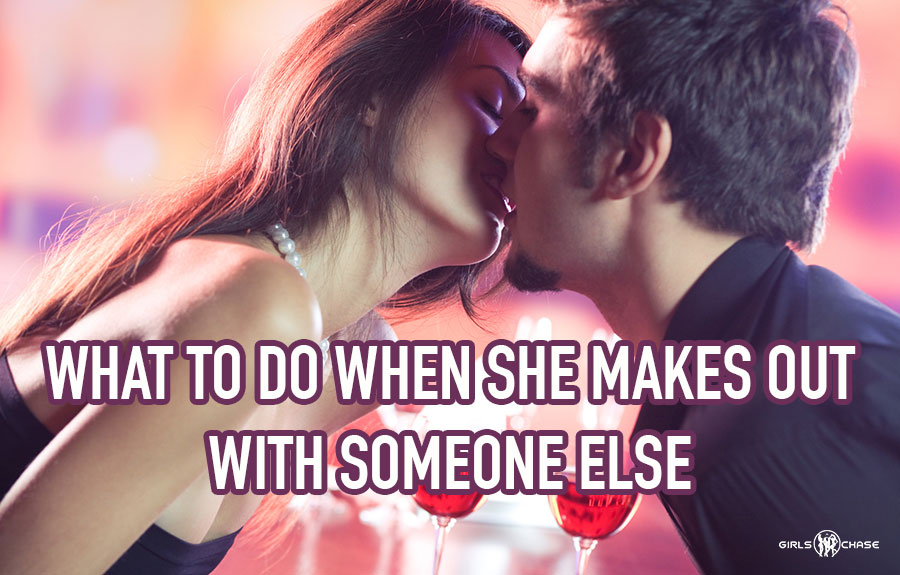 What do you do when your girl makes out with another man? You could challenge him, pull her away, jet yourself… but what's best?

It is an unfortunate scenario when your girl flirts with another guy in front of you. This post will have a very report-like tone, as I will use a case study to discuss this issue and present solutions. I will also discuss the implications of the choices I make in the narrative so you'll get to see how the concepts are applied in real life.
No matter how experienced you are, you will face situations like these, and knowing how to deal with them is key. Therefore, I hope this post will be useful to any of you who have had, or may experience, times when your date, girlfriend, or booty call ends up flirting explicitly with a guy right in front of you.
Note that in this article, I am not talking about random girls you just met in a club. These require different strategies, although some of the concepts here may apply.