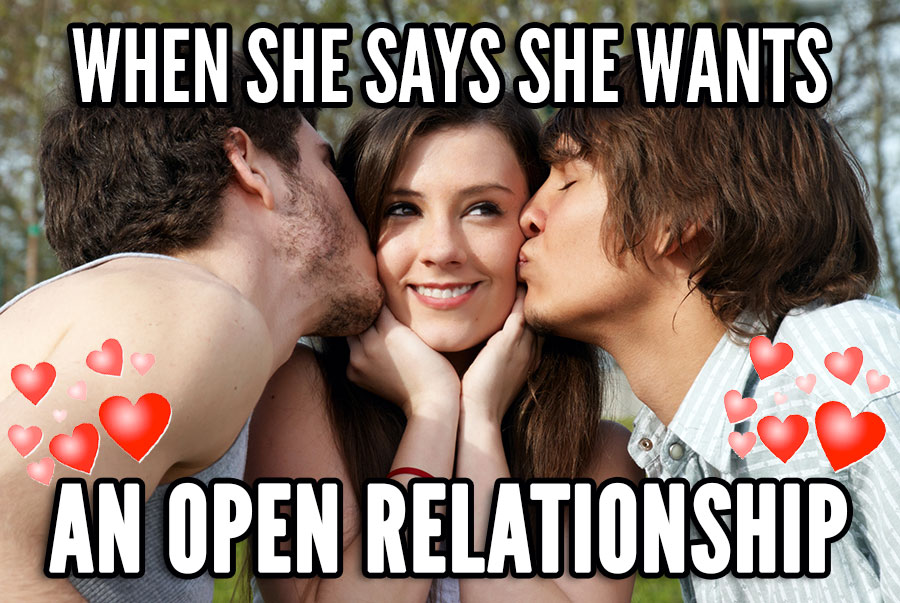 When she says she wants an open relationship, does she mean it? Well, with women, things often have double meanings.
We had a forum thread recently where a member revealed his girlfriend of four years requested an open relationship.
He wasn't sure about it, figuring it might not go his way. But he said yes to it, and some misadventures followed: his gal started getting boinked by other guys, but then our forum member ended up shagging a few girls, then meeting a girl he started to fall for.
The 4-year-girlfriend, previously feeling liberated over her newfound sexual freedom, changed her tune once her beau fell for a woman of his own, and decided she wanted to close the relationship back up again.
Our hero argued with his woman, drama ensued, and ultimately he broke up with her.
I've seen a lot of relationships switch from closed to open over the years, and it is always a drama-filled process, not for the faint of heart (or those who don't like having their hearts torn up and dashed around a bit).
A lot of guys think they can handle it. Some can... for a while.
This article's about what it means when your girlfriend or wife asks for an open relationship.
We'll talk a little bit about whether you ought to give her that, first, too.