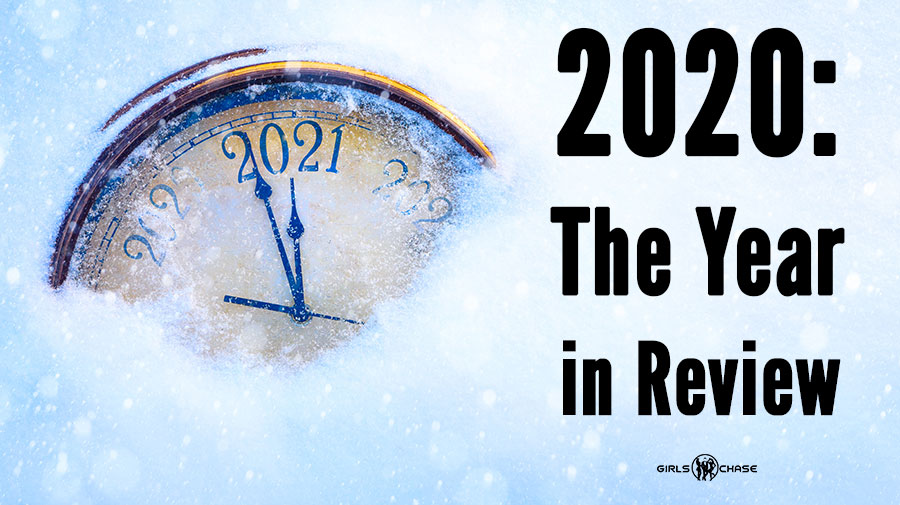 We look back at 2020's changes, both for Girls Chase and worldwide, and review last year's content -- as well as what lies ahead.
On the world stage, 2020 was a year like no other, wasn't it?
We're trying to mostly keep things focused on the site and avoid too many forays into the wild, wacky, tumultuous state of the world. However going over broader events of this past year is unavoidable in any kind of year-end review post.
So, let's review the world stage first.