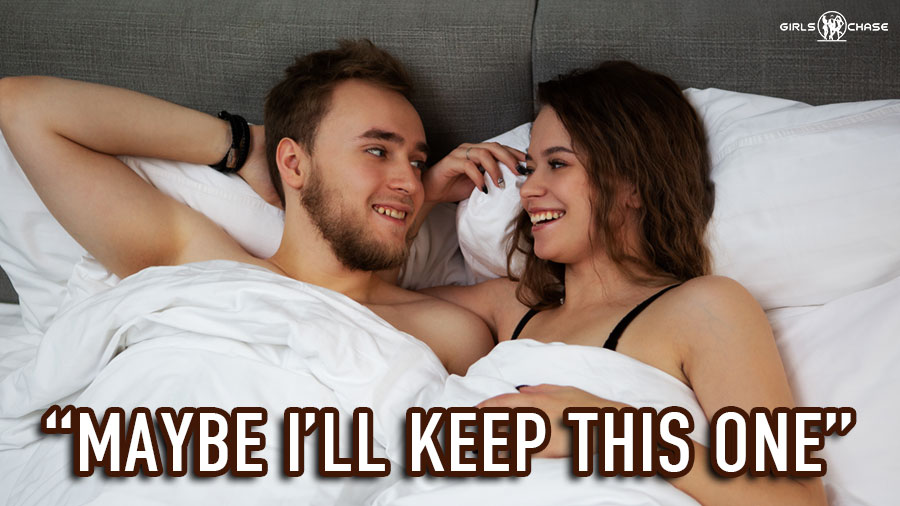 Sometimes you meet a girl you want to see again after a night of passion. What you do after sex has a huge impact on whether she'll want to keep seeing you.
Most of my articles focus on how to get girls for sex, but many men want to know what to do after sex.
Some guys are so shackled by their perceived limitations (Broken Man Syndrome) that they're surprised when, after sex, a girl may actually want to see them again.
Men with dreams of being players or having harems drop those dreams as soon as they meet a girl who's a notch more attractive than they're used to. So they revert, act a little needy, and the girl figures she was duped. "He must not be the cool guy I thought he was. Oh well… next." Meanwhile, these men are back to cold approaching girls at the mall, chasing the dream of being a player.
If you stumble upon a great girl and want to keep her in your life, what you do after sex is as critical as what you do before it.