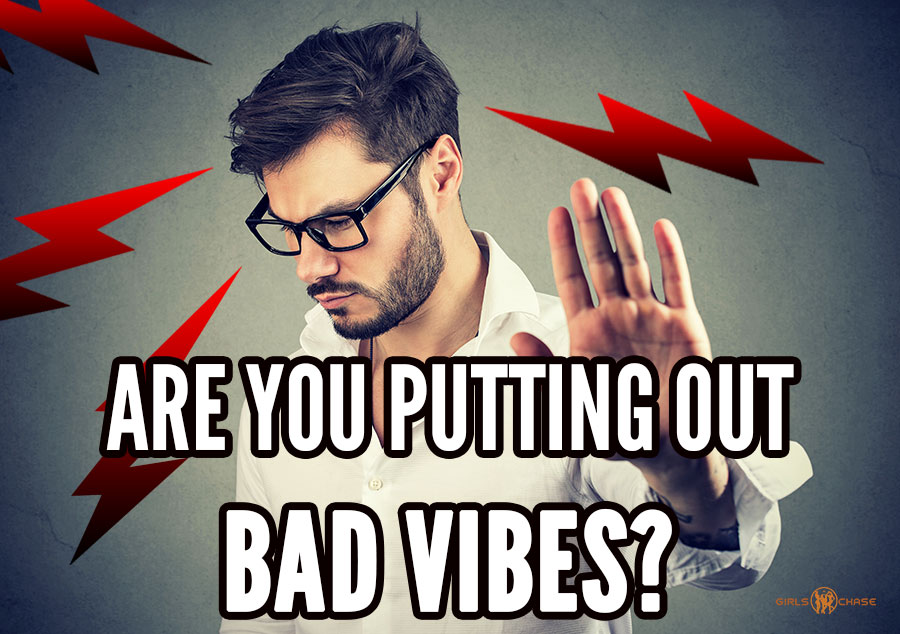 Bad vibes can poison your interaction without you being aware of it. So how do you know if you have a bad vibe problem? And if so… how do you FIX it?
Why do some people simply not like you?
In this article we're going to look at a common affliction guys have, which is to misinterpret or be unable to understand why others react in a certain – negative – way to their behaviour.
This then leads guys to assume that others are "out to get them" but that this isn't their fault.
We'll also go over how you can improve yourself so that others begin to enjoy your presence more, and some potential reasons why they may not be enjoying it presently.
The ego is adept at tricking you into protecting it and overvaluing it when you should be looking outside and not within. When you get too lost inside yourself it is akin to the side effects of clinical depression or chronic injury: you become less aware of your surroundings, to your detriment.
This can make sense from a purely technical point of view. If you have a chronic injury you need to attempt to placate the physical pain to whatever levels you can or, if possible, to heal it using all the tools at your disposal. So you get an added focus boost on this unsolved problem in order to be better poised to overcome it as best you can.
The problem here is that anything outside this problem (which is inside) is relegated to a secondary plane. When a person is suffering from chronic pain it is difficult for them not to transmit this vibe, because you can see it in their eyes, their pain.
And so others feel it by association.