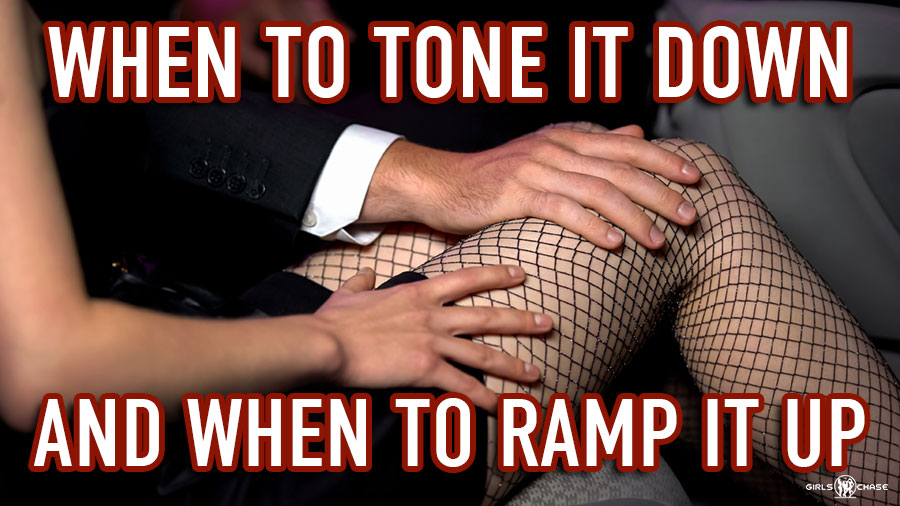 Touch is vital to seduction, but too much can trigger resistance. At what point can touching backfire, particularly when you're talking about sex?
Hey guys! Today I will delve into typical issues related to calibration. For example, how much should you escalate while delivering "impactful" verbal game like sex talk or hypnotic patterns meant to sexualize conversation and stimulate her?
I get this question a lot. How much should you touch a girl when you talk about sex? I realize I have not publicly given a good answer to this question, and that's why I would like to cover it here.
There are no crystal-clear answers. Some prefer to touch more than others. Both strategies have pros and cons. Like many techniques in the field of pickup and seduction, it comes down to which advantages you favor for the price of associated disadvantages.
Let's begin by stating some universal facts.