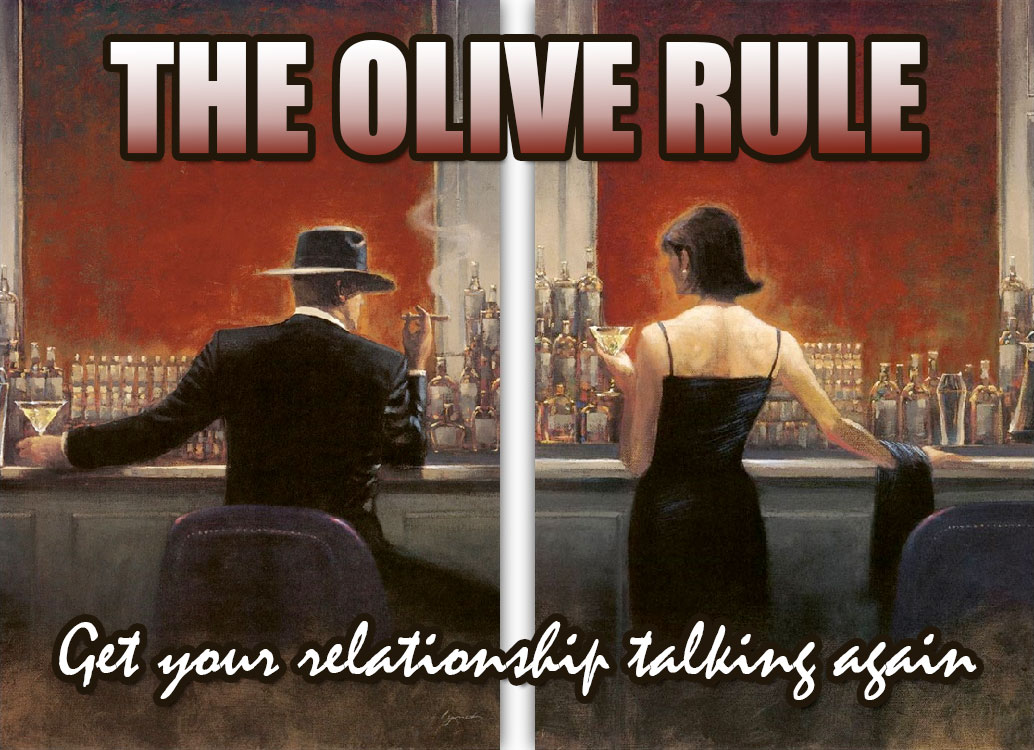 Fights and resentment in a relationship can resolve... but not without the right communication. The Olive Rule gives you the ultimate tool to bust relationship roadblocks.
Jesus of Nazareth taught his followers one Golden Rule by which to live their lives, if they wanted to live harmonious, heavenly lives: do unto others as you'd have others do unto you.
It is a rule that appears in many of the world's great religions.
The dhama of Hinduism and Buddhism instructs not to do to others that which you would not want done to you.
Confucius instructs that what you do not wish for yourself, do not do to others.
Among the Yoruba, a Nigerian tribe, there is a proverb that says, "One who is going to take a pointed stick to pinch a baby bird should first try it on himself to feel how it hurts."
While the Golden Rule governs actions toward another individual, there is a Rule like this that governs relationship communication, too.
This rule permits those who follow it to have happier, healthier, less stressful, more productive, closer, better relationships.
It removes the worst obstacles out of the way of relationship happiness between any two people.
And it makes both parties of a relationship view each other with a far more caring, understanding light.
It is a rule I've taken to calling the Olive Rule, and following it will change how you run your relationships.