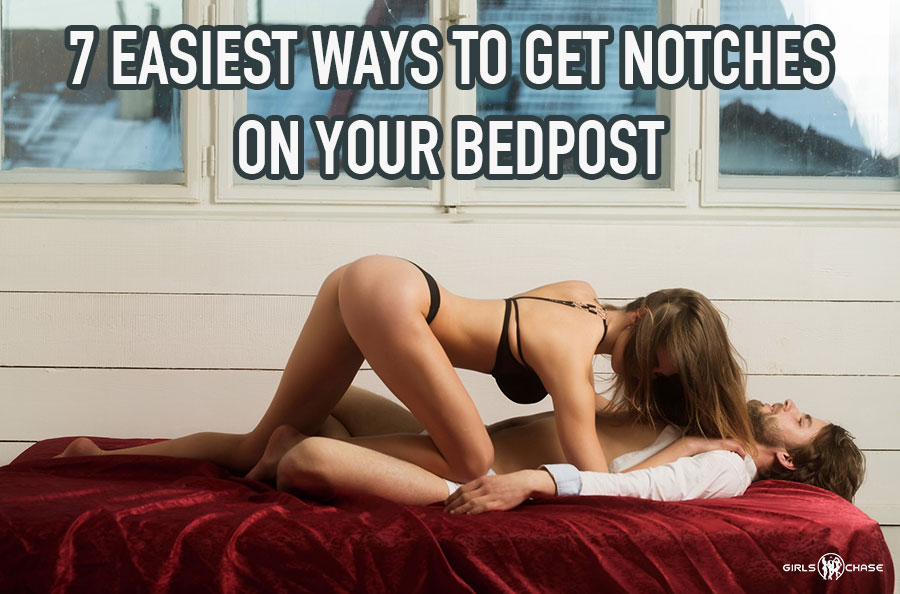 The 7 easiest ways to get laid in the world... for when you're in a big hurry to get more notches.

One of our readers, who goes by the handle 'Sub-Zero', has been on me to talk about the easiest ways to get laid I know. He's asked me this question a few times over the years, and I've given him a bunch of notch count shortcuts. But he wants more. So I figured I'd put together a definitive piece on this... compiling all the best ways I know to get laid fast and put notches on your bedpost.
This post is entirely focused on practical, fast-working means to up your notch count. It's not focused on how to reach a certain quality of woman or how to get a girlfriend. It's not even focused on teaching you how to get girls in general. You may use it in conjunction with the other material on this website on how to do better with women, be more attractive, and increase your percentages with girls... Nevertheless, that's not the point of this post.
This post is fully and entirely dedicated to means you can use to bed lots of girls with a minimum of seduction skill. As with anything, the stronger your skill set with women and the more attractive you've made yourself, the more mileage you'll get out of each of these 7 ways.
Yet, these paths to put more girls in your bed will work regardless where you're starting out at.
So without any more ado, let's give you those 7 different paths to lots of sex with lots of women.