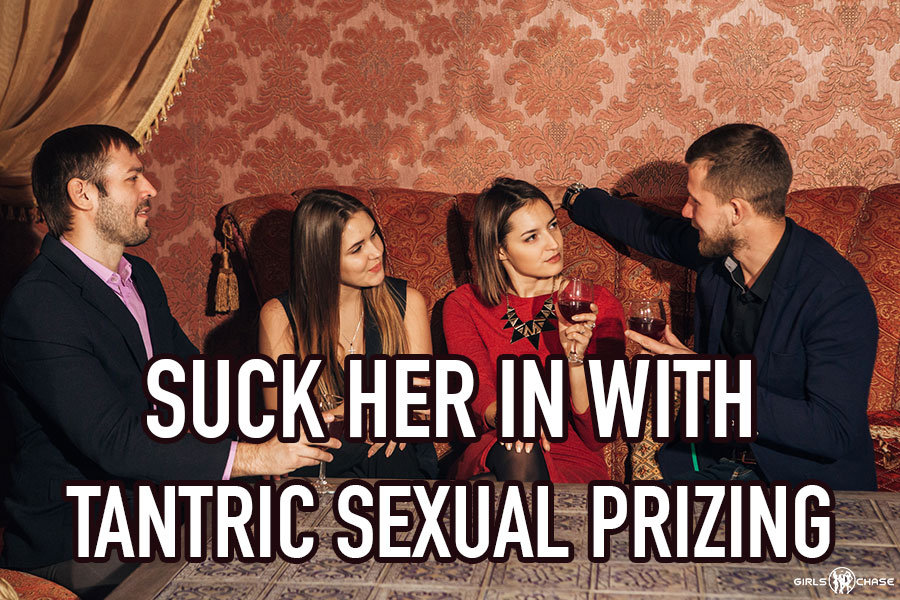 Women love tantra. The feelings, emotions, and spirituality of it. By talking about tantra with girls, you can seduce them then and there.

Hey, guys. I know I promised a report this time around, but I just had to share this technique with you.
Today I will share a simple technique that I find very powerful. Now, it is somewhat of an old-school way of performing pick-up and seduction – focusing on routines – but I don't see that as a bad thing, necessarily. First of all, I am old school. Secondly, I believe that we are all more or less relying on certain routines whether or not we want to admit it. Yes, even though you may not follow a script (a bit overkill, maybe?), there are still certain techniques or lines you may find yourself using a lot (with great success) when interacting with women.
Thirdly, I also believe routines can be key for practicing seducers – like a cheat code, in a way. I do not have a script per se, but I do like to have some cheat codes available in case I get stuck in a situation and need something juicy and powerful to push things forward.
And lastly, routines like this one can show you – as an example – how things can be done in a new, powerful way. What comes is highly recommended to help you understand the underlying mechanism of the routine, the factors that make it work, and the different techniques and concepts used (the overall mechanisms) that make the routine so powerful. The idea here is that you can deconstruct it and use the concepts and techniques individually, or you can use the knowledge to make up powerful stuff on your own. I will, of course, help you deconstruct it all in this post.
Before reading on, be aware that this post is better suited for intermediate to advanced players!