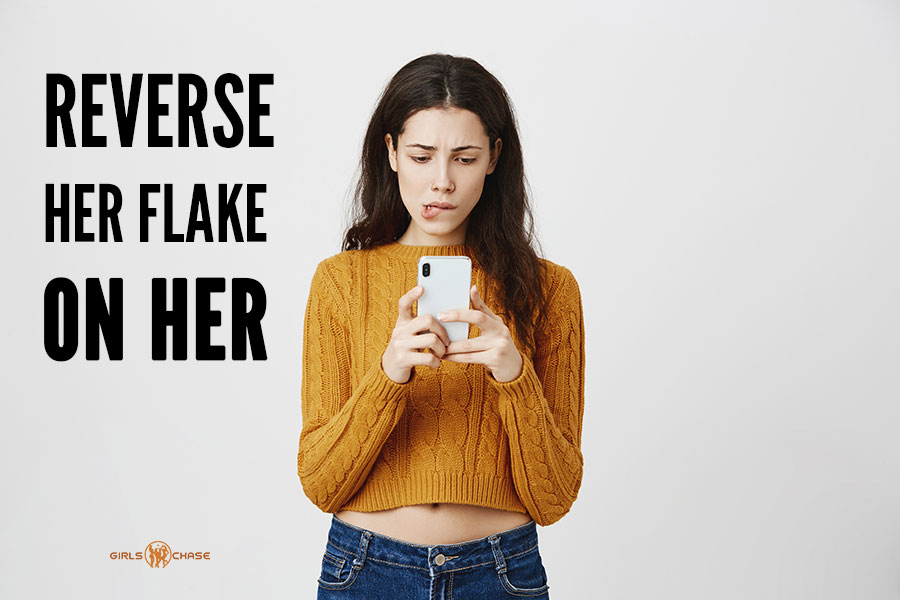 When a girl flakes on you, get her back by reverse flaking on her. You might not think it'd work – but psychology is weird (and it does work).
Over the years I've coached a lot of guys into getting girls out on dates who'd repeatedly flaked on them or ignored their messages.
There's a trick I use with this (credit: BradP) where you flip the frame on a flakey girl, and present yourself as the flaker and her as the flakey.
When I spell it out for you here, you're going to think of course it will never work.
It sounds like something that'd be so obvious no woman would ever fall for it.
Yet, even if she picks up on what you're doing (and not every girl will), it still works.
The effect is still there. She feels the emotions, feels like you flaked on her rather than the reverse, and you feel scarce and in-demand to her.
These emotions make her suddenly much more interested in coming out to meet you.
I've personally typed out messages for friends and students to send using this method that turned girls who were avoiding them into girls willing to come meet up with just a single text.
In this article, I'll tell you how I do that.