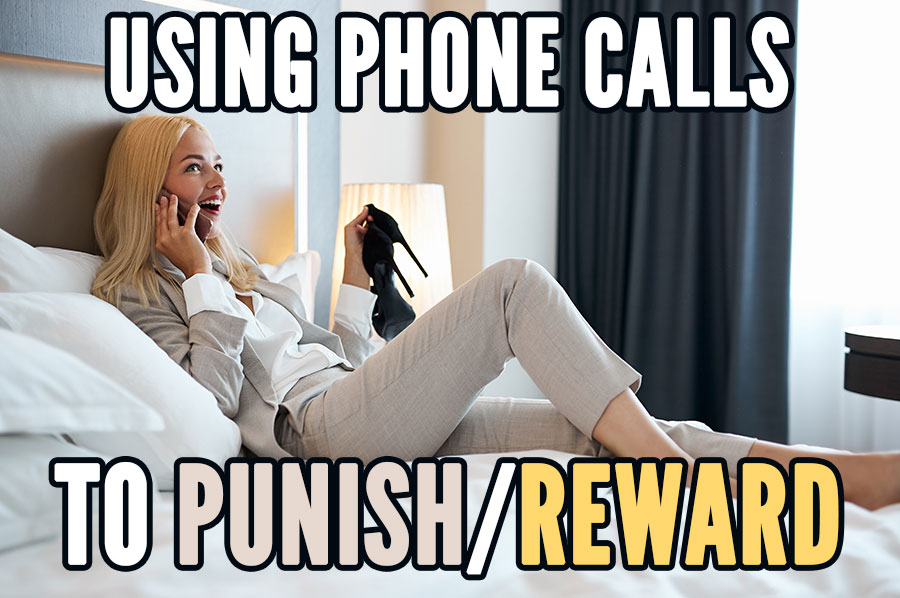 You can use phone calls (yes, phone calls!) to reward women for good behavior – like good vibes and happy dates… but don't call when she's been naughty…
Phone calls are totally old school and no one ever uses them anymore. Right?
Well, the truth is men have always avoided phone calls as much as and wherever possible.
Back when texting wasn't all that popular and no one had messenger apps on his phone, guys still didn't like to make phone calls. They're nerve-wracking, higher pressure, and you can't sit and think about what you want to say -- it's all happening in real time.
Yet men who learned to use them then discovered phone calls were an almost magical way to bolster good connections with girls, repair frayed ones, and get out onto dates women who wouldn't otherwise have come.
And believe it or not, in the age of furious thumbs tapping out multitudinous messages, they still do.
On the forums, guys have repeatedly noted they tried calling girls (despite thinking it was out-of-date) and were amazed how well it went. Young women whom nobody ever calls, ever, get calls from guys and the calls go great and they lead to dates and hookups.
But this article isn't about whether to use phone calls or not use phone calls.
Instead, it's for that elite subset of men among you who already use them.
And the focus here is on how to reward with phone calls... or punish with their lack.