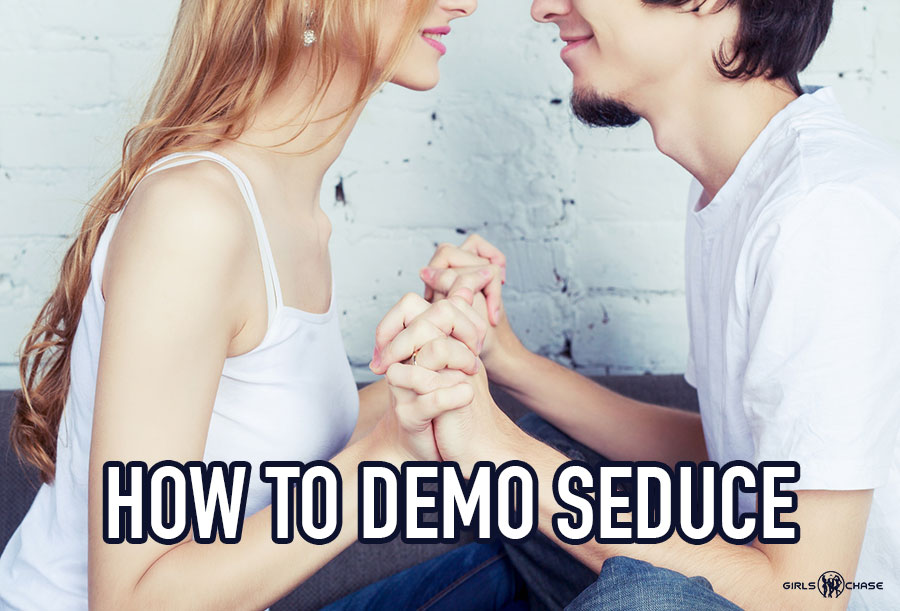 If you already have something you're good at doing with a girl, you can "demo" it on her – and get her even more sucked in to the seduction.

In yesterday's article on being too girl crazy, I mentioned something I dubbed 'demo seduction'. Demo seduction, I noted, is a way of telling a girl exactly what you're doing to her, as you do it. In today's Tactics Tuesdays article, I'll detail this tactic a lot further for you.
Before we dive in though, a note on who can use this.
Demo seduction works best for men who are confident in the techniques they demonstrate. Usually you will reserve this for tactics you're familiar with and have used enough times before you demo them. While it is possible to use this with brand new techniques (say, you're going to try a new physical escalation ladder for the first time, and will describe it to her as you do it), you're not going to be as smooth, since you're trying to both describe the technique and figure out how to perform the technique at the same time.
As such, I do not recommend you couple this with brand new tactics. Stick to demo'ing things you already do and are able to make work, and you'll get the most mileage out of your demos. This will mostly be a tactic for men who are intermediate and up.

Now let's talk about what this is, how it works, and just why it's so much fun (and so good!).