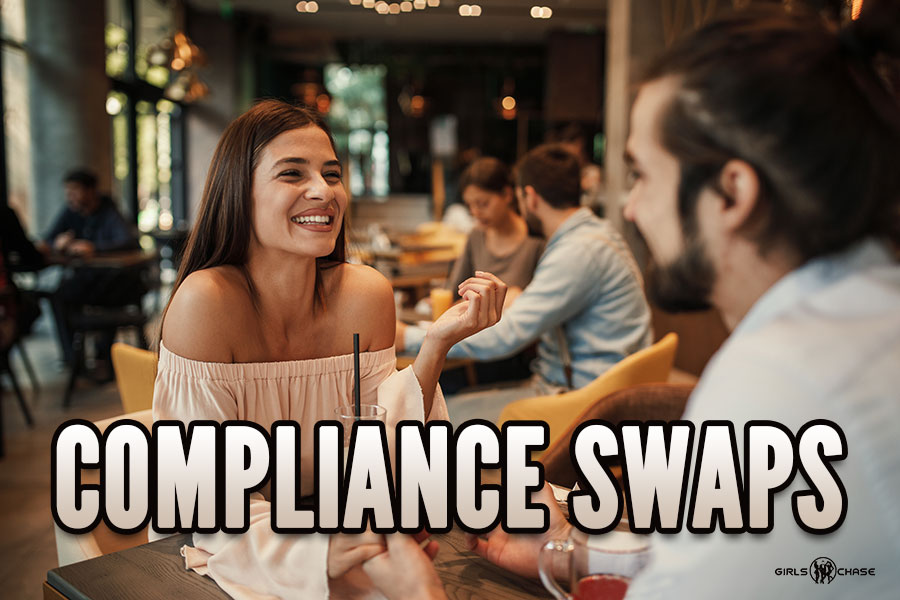 I'll agree, but on these terms… That's the gist of a compliance swap: you agree to what she asks of you, but propose something of your own in return.
Sometimes a woman insists on doing something a certain way and there's no good way out of it for you.
Sometimes you have to travel a far distance to meet her, and it's unrealistic to get her to come to you.
Sometimes she's getting pulled along with a group of people and your only shot with her is to tag along, but in so doing you risk looking like a follower.
How can you maintain a modicum of a leadership role and keep her compliance up even as you invest in things yourself?
With a compliance swap!
This neat little tactic gives you the power back in seemingly powerless situations... and can even make the dice roll your way.