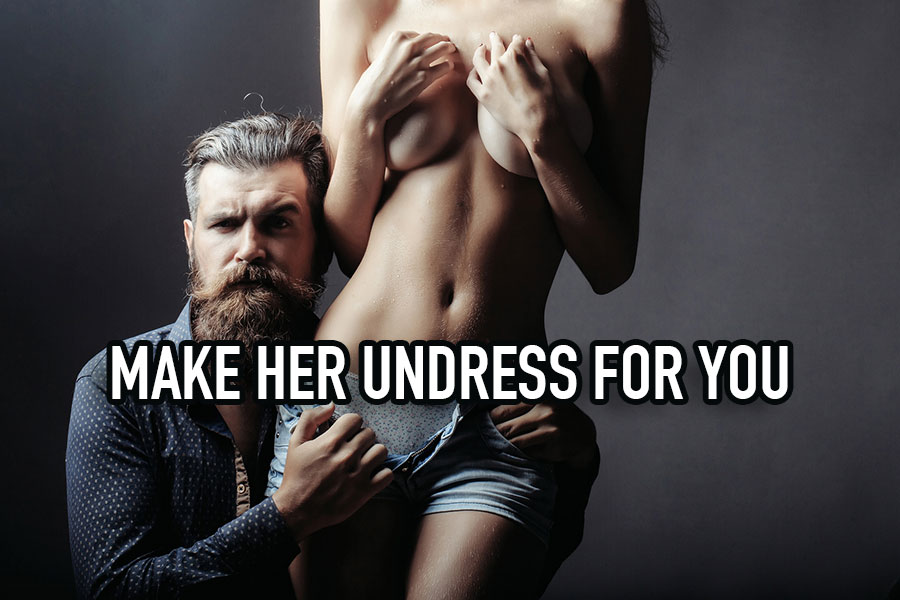 You can undress her yourself. But what if you want to make a woman undress on her own? There are 3 ways: tell her to, use barriers, and take her pants off first.

I know you're used to the 'standard' way to get a new girl into bed. Bring her home, kiss her, continue to escalate on her... rub your hands up and down her, start to peel her clothes off her. She resists, you persist. Rinse and repeat until she's naked. Then, intercourse.
Today we'll talk about another way to do this. Rather than you be the one to take her clothes off, today's article is about how you can make a woman undress herself.
You can use this with girlfriends and new girls alike. It can help you break through tough bouts of resistance. And it can make the escalation process a lot more fun. Tired of having her take your hands off her or stop you from disrobing her? No problem. Get her to take her clothes off herself instead.
We'll cover three (3) different ways to do this in this article. And in my opinion, each of these is more fun than the one before it.