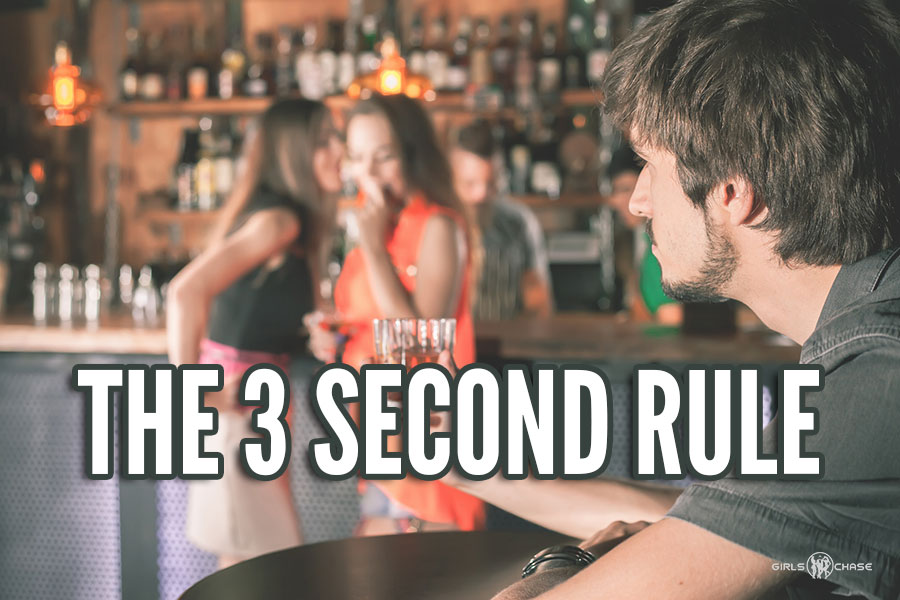 The 3 second rule says you must approach a girl within three (3) seconds of realizing you want to talk to her. When do you follow this rule – and when not?

For today's Tactics Tuesday, I've dug up an old pickup rule some of you well know, and others may not have heard of.
The 3 second rule stems from the early online seduction community. It's a "Mystery" tactic (one of the early 2000s seduction pros). And while you don't want to be rigid about it, it for sure can be a handy little thing.
The 3 second rule works like so: from the instant you spot a girl you'd like to approach, you have three (3) seconds to approach her.
The purpose of the rule is to avoid all the downsides that accompany waiting too long to approach: the buildup of nervousness, worrying thoughts that lead to psyching yourself out, and the closing of the approach escalation window.
The rule itself is straightforward. Today we'll talk about a couple reasons it's useful... plus when it's better to ignore this rule.