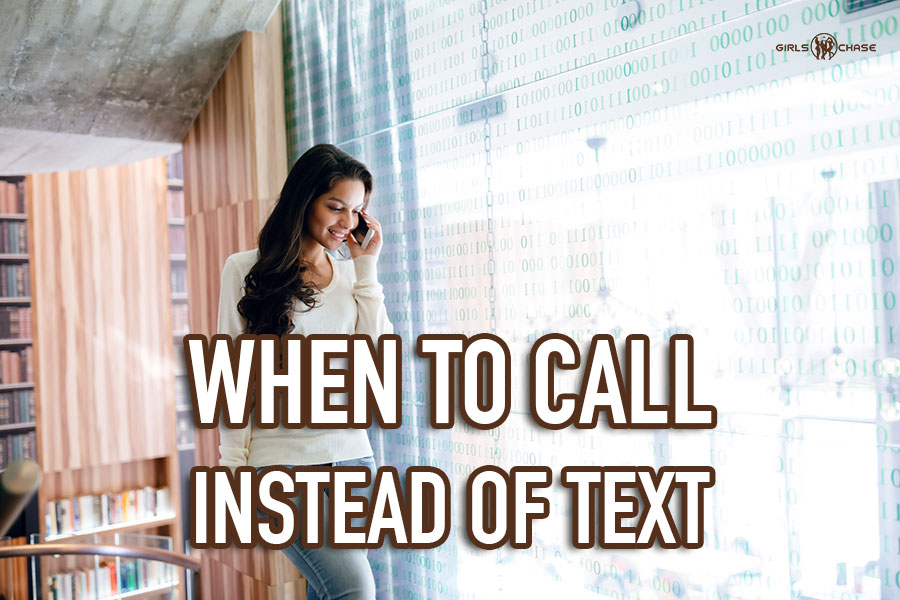 10 times to give her a phone call instead of send her a text: when her text replies are bland, when she's a slow text responder, when it's logistically easier, and more.

We have a cool discussion on the forum right now where one of our members (Big Daddy) chronicles his foray into making phone calls to girls. He began to mix phone calls into his follow-up repertoire after a few of our articles on phone calls here. He was new to calls at the start of the thread, but once past those early jitters he discovered phone calls suit him:
"

Even if it doesn't work out this already works so much better than texting. I mean my calling skills are 2/10 at the moment and I feel like I have 30x more leverage on calls. I'm actually having fun doing this "just for reps."

"
In honor of this discussion Big Daddy kicked off, I thought I'd put together a list of the best times to call a girl... instead of send her a text.
Our occasions to call instead of text fall into a few key themes:
When you need to inject life into the courtship

When texting is inefficient or doesn't work


When you need to cover a lot of ground in a short time (like to rebuild a connection, or fix a screw-up)

To help make the right times to call clearer, I've split these overarching themes up into 10 distinct scenarios.
Our first is when your initial meet was only lukewarm.