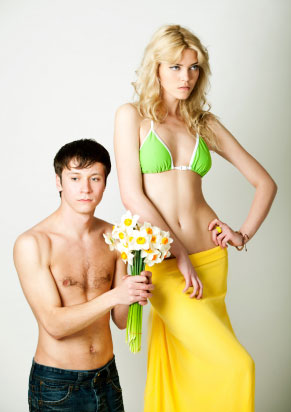 "I'm sorry!"
To me, these are the two words that define the '90s era boyfriend / husband on television situational comedies. I haven't watched television since 2002 (with the exception of the entire series of Lost, which I watched online over the space of a month after getting laid off from work last year -- ah, it was great!), so I don't know if it's still been the same the past decade, but I'd imagine it hasn't changed all that much.
Woman gets upset. Man begs forgiveness. Audience laughs.
You might go so far as to say, "That's just the way it is." I've heard it said that for men being in a relationship means saying you're sorry, even when it wasn't your fault.
Listening to grown men talk that way, in all honesty, makes me cringe.
It does raise an interesting question, though: whether right or wrong, should you apologize? Is it the right course of action -- does it fix things between you and a girl? And what kind of impact does it have on attraction?