In "Book Excerpts: Get Girls in Bed (Without a Bed)," I mention a number of different places you can escalate to intimacy with women without being in bed at your home or her home, and a few of the details on doing so. However, guys have continued to ask about how exactly to pull this off... which I understand. If you've never taken a girl anywhere other than your bedchambers, taking her on a bench or a back alley somewhere can feel rather daunting.
You may also even wonder that one thing many a man who's never done something yet with a woman will wonder: "Is she even going to go for this?"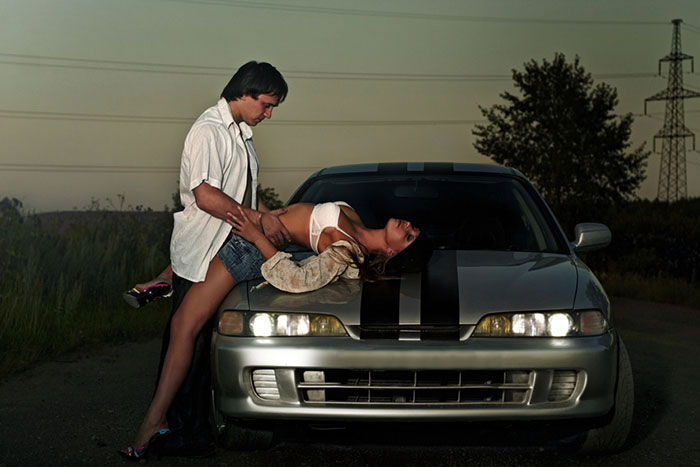 Well, if that sounds like you, then fret no more, for this article is all about answering how to handle those outré sex logistics problems: how do you "get her to agree" to "weird" logistics for sex, how do you set the mood, and how do you actually, you know, physically do it?