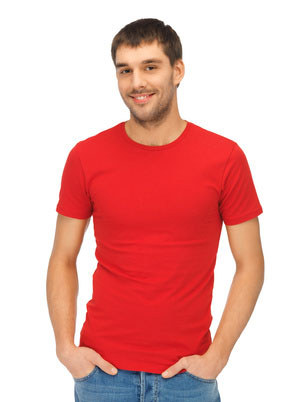 A little while back, in "How to Find the Woman You Most Want: A 10-Step Process," Vaughn commented as follows:
"

Hey chase I've been looking around but I couldn't really find an article on self esteem. I have low self esteem and inferiority complex. I always compare myself to others like ALL the time and I mean all the time. With friends,family, and guys I see at bars, clubs, and guys with their girls. When I'm out I feel so lame seeing guys with girls and I don't have one, it makes me feel like something's wrong with me. Especially on Facebook when I see people showing off all the good things going on in their life and I'm just living my regular one. Then I keep thinking about bad moments in my past that replay in my head over and over making me think I'm really a loser. I don't mean to vent so much about it but I know your good with people and to be honest I trust your advice more than anyone else. Could you help me out with my self esteem, confidence, and getting rid of the inferiority complex and reliving past failures? Thanks Chase, all of this stuff will help me finally get my dream girl.

"
So, how to build self-esteem... it's the 10 million dollar question.
Everybody wants to know. And everybody else has got a solution.
This isn't one I normally tackle, because I'm a believer in action, and to hell with the words. Once you're taking action and improving your life, self-esteem, confidence, and all the rest naturally follows (see: "Does Confidence = Success? Actually... No.").
Cast aside the pump-up, roll up your sleeves, and go get your hands dirty; that's the secret to all the great feelings you could ever ask for.
Yet... the questions about self-esteem keep rolling in. And they are worthy questions... little else is worse in the world than being low in self-esteem.
And since those questions about self-esteem don't seem to show any sign of drying up any time soon, let's tackle them head on - and give you the plan you need to take your self-esteem into the stratosphere.