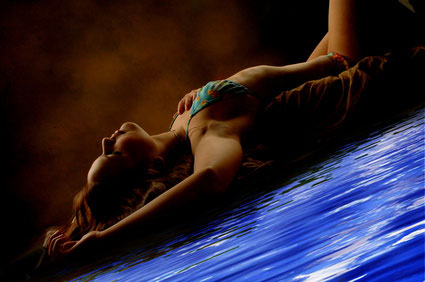 In response to the "Move Girls" post, a reader named Anon Guy comments:
"Chase, hey,
This is an awesome post and I am religiously reading your down-to-earth blog.
I have a dilemma of not owning my own pad (yet), and if we propose that it is a zero-sum game, and that it all boils down to sleeping with her for the two to become lovers, do you have any practical advise on guys who do not own a convenient, private space to make the magic happen?
I guess back seat of my car could work, but it's not really private, and will probably be a million times harder to pull that off.
But based on countless posts I've read so far from you, it seems like the only way is to bed her some way or another.
Let me know. Thanks!"
In fact, you don't necessarily need a bed to get girls in bed. You can do it without one... sometimes, not having a bed even makes it easier.
How can this be so?