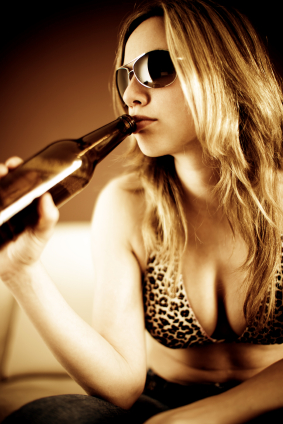 A good, if somewhat disreputable, buddy of mine in Southern California who'd bedded a significant number of women he'd met primarily at dive bars once summed up his philosophy of getting girls to me like this: "Just get 'em drunk, bring 'em home, get 'em more drunk, and have sex!" Ah, the age-old combination of sex and alcohol.
People've been doing it that way since the Ancient Greeks were sporting togas and spears. Sex and alcohol have gone hand-in-hand in human society for a long, long time. Stands to good reason there ought to be some good reasons for it, then, too.
Everyone knows why the two make such good bedfellows: alcohol lowers inhibitions, and sex is something we tend to have a lot more when our inhibitions are in said lowered condition. Alcohol also serves as a social lubricant – liquid courage, if you will – making men more bold and women more willing. But it goes deeper than that – and if you truly want to master the seductive arts, you're going to need to be willing to loosen your grip on the bottle, too.