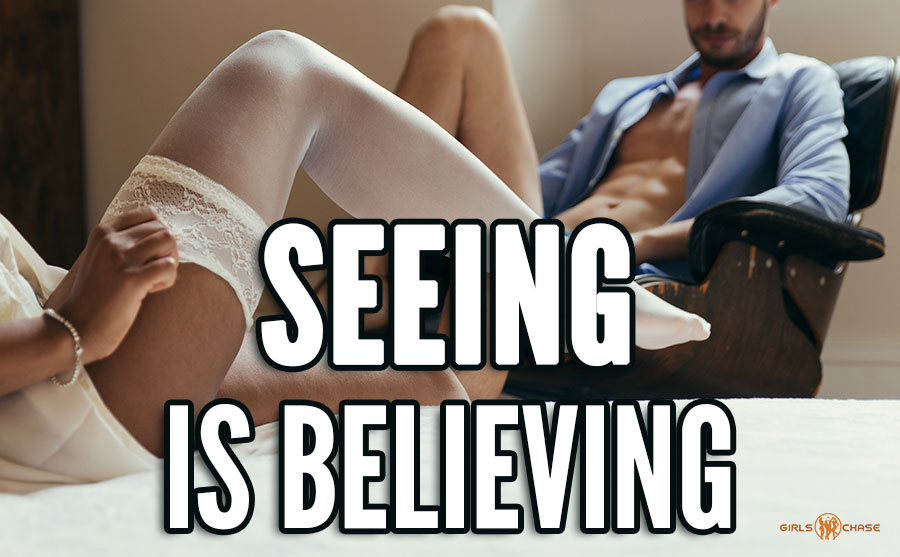 Until you see something, you'll be hard-pressed to believe it. That includes some of the more incredible things you can pull off with seduction.
When I was a seduction neophyte, I had this idea in my head: "Quick pickups will work with loose, low value girls. But really super, scaldingly hot girls could never in a million billion years be picked up fast. Those girls know their value."
For a few years my experience bore that out. I neither picked up super hot girls super quick, or even all that often, nor did I encounter anyone who did.
We might call this a 'stable mental model'.
2.5 years into my seduction career, I made a friend who consistently slept with lots of hot girls, some of whom were very hot. Some of those girls he bedded quick... but all the quick ones there'd be some caveat or other with.
So with each of them I'd be able to tell myself, "He met that girl on MySpace, and MySpace girls are all kinda screwed up. So yeah, she's super hot, and she shagged him on a quick first date, but doesn't invalidate the rule," and my mental model remained (mostly) intact.
Then I went traveling with a mentor and watched him pick up an insanely beautiful girl exceptionally quick. A year later I was in this same mentor's town on business and here, too, I watched him pick up very, very good-looking girls at lightning speed and bed them (and I'd be along for the ride, winging him on the girl's friend, racing through pickups happening way faster than any I'd ever put together myself at that point).
That made me realize, "Wow, it actually is possible to pick up extremely hot girls extremely fast."
But I still had some reservations.
I thought, for instance, that a more reserved very hot girl, like the girlfriend I had at the time, wouldn't go for that sort of thing. I knew her, after all, and knew she wouldn't.
Then we broke up, and a few months later I read her journal, and discovered my gorgeous, high value ex-girlfriend, whom I thought was oh-so-judicious about her sexuality, let some banker she met outside a nightclub while on the rebound from me pork her up the butt.
It took me a few weeks to fully process how this girl, who had guys drooling over her wherever I took her, and always seemed like the absolute cream of the crop to me, would end up taking anal from some guy off the street she met on the rebound.
"My sweet princess, my one-time soul mate, lying on the floor of some dingy apartment in hippie-central Ocean Beach getting reamed by the meat shaft of a random she just met." That takes a moment to get your head around.
In the end, I arrived at a very different understanding of women than what I had going in, and this shift altered everything for me.
It was a great shift -- a breakthrough shift -- that allowed me to start doing the same thing I'd watched that mentor do, and the same thing that banker did to that former girlfriend of mine.
It allowed me to pick up very good-looking women, very quick.
A year later, it was friends and students of mine going out with me, watching me pick up extremely hot girls, extremely quick, and coming to me the next day saying, "I cannot believe you got that girl. And I cannot believe how fast you got her."
Then going on for a bit about how they did not believe a girl like that would even hook up with guys that fast.
Then, a bit later still, I ended up on a phone call with the ex-boyfriend of a girl I shagged (long story how I ended up talking to that guy), who could not believe how quickly this beautiful, intelligent, highly educated girl he'd wanted to marry had jumped at light speed into bed with a guy like me. I felt bad for the guy... he began the call with a long and drawn-out sigh that told me he felt in that moment exactly the way I'd felt reading my ex's journal a few years back.
What I'd seen done, I came to do. What I'd witnessed embodied, I came to embody.
I'd never have had that transformation just from someone telling me about it.
I had to see it. I had to experience it first.
So much in seduction (and life) is this way.