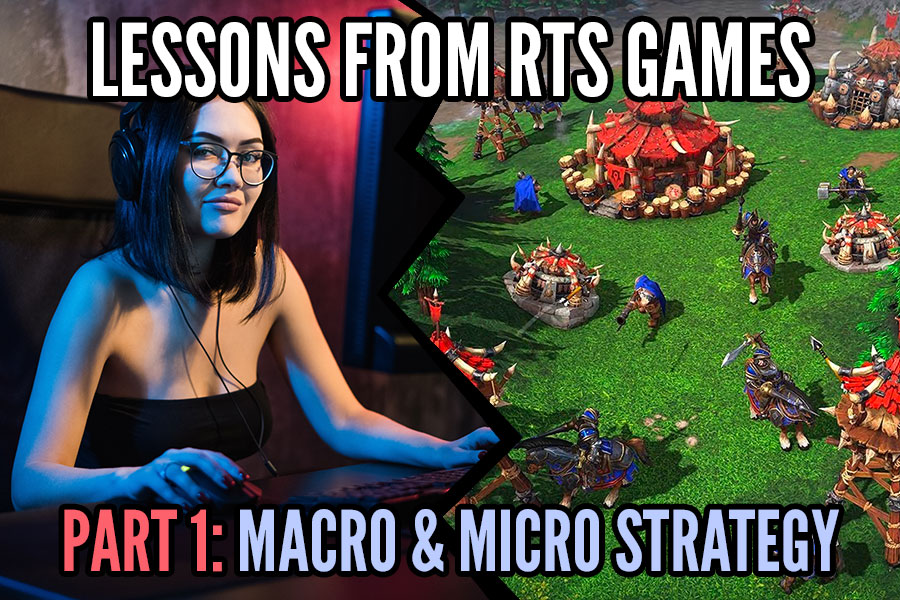 Real time strategy game (RTS) and seduction have some surprising overlap. Success in both comes from strategy: both macro and micro.
Hey guys. Welcome back.
Today I will share an interesting but different article. I think it will be a fun read and quite useful.
I've always loved Real-Time Strategy (RTS) video games, like Age of Empires, Starcraft, and Warcraft III.
This article and its successor will focus on the lessons I've learned from playing those games. Plenty of lessons from RTS games apply to seduction. If you read through this article, you'll see what I mean.
So, whether you're an RTS nerd like me or not, you'll find this a pleasant and insightful read.
Disclaimer: In no way am I advocating guys stack pizzas and sodas on their gaming desk and indulge in RTS games in their parents' basements in the hope of becoming great seducers. That's not how the seduction game works. Lack of socializing will negatively affect your success with women. You must still go out and meet people, especially women. There is no other way to get good at pickup and seduction.
In this post, I'll share a parallel with RTS games that exemplifies the importance of field experience and actually doing it (playing in RTS games and meeting women in seduction).