I don't know how useful this is as a technique we can discuss here, inasmuch as I don't know that it's something you can be taught so much as something you just pick up or develop. But I figured it was worth writing a little about regardless.
I do a little something I call quick reading. Pretty much every guy I know who's done his fair share of meeting and dating and getting intimate with women does this, and it's quite different from what you'll see less experienced guys doing.
What a quick read is is when you very rapidly assess whether a girl is the kind of girl you'd go for.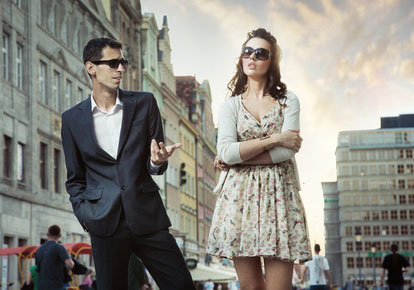 It's an extremely useful technique – or maybe habit – that helps a man in two ways:
Helps him to save time by quickly moving on from women he doesn't like
Helps him to end up with women he does like