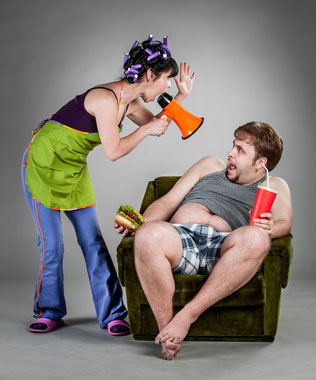 Stepping away for a moment from the more cheery demeanor of most of our relationship series, I want to cover one very important, but potentially painful (for some guys), topic: relationship problems. Namely, identifying that you have them… as well as what to do to fix them.

What we're covering in this post is permutation #2 that we talked about in "How to Make a Girl Fall in Love with You." In case you haven't read that one yet - or it's slipped your mind since we first covered it - that permutation was this: you have feelings for her, but she does NOT have feelings for you.

The mother of all relationship problems, this one is.

There are really two possible scenarios here, though. Scenario number one is that she's not in love… that's the one we were looking at previously, and in that case your best bet is to CUT BAIT ASA (frickin') P! I won't mince words on that one… if you can't stop thinking about her but she doesn't spend a moment thinking about you, GET OUT. It's bad, and you won't turn it around. The movies aren't real life.

Scenario number two, however, is the situation where you both fell in love with each other… but the love has slipped out of balance and you've grown much more infatuated with her than she has with you.
That's the one of these two related-but-different relationship problems we're going to address here.