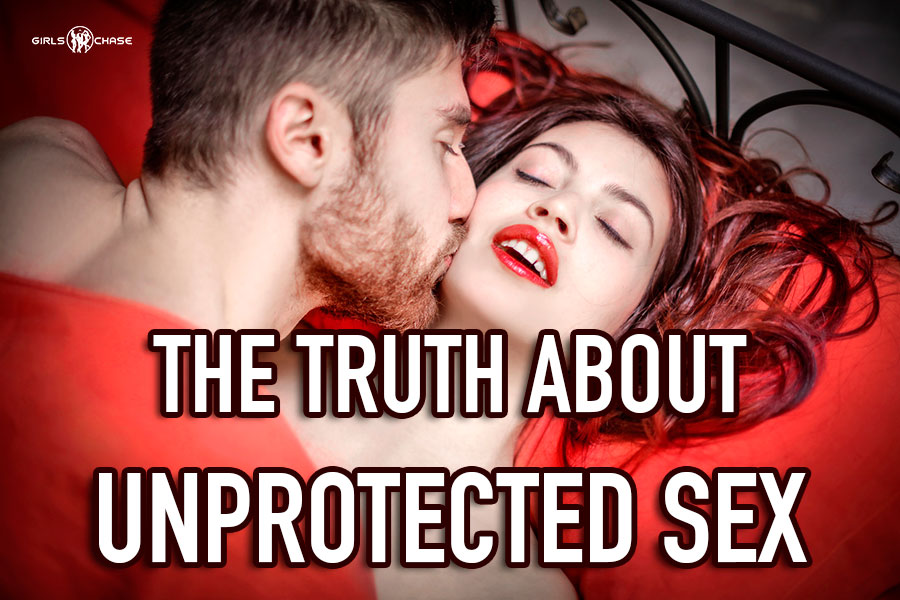 There are two big downsides to going bareback on girls: pregnancies and infections. But nobody talks about the upsides. What's the truth about unprotected sex?

In my article last week on how to best please women, I mentioned having unprotected sex as a pleasure booster and devotion inducer. When you shag a girl raw, and especially when you cum in her, all other things being equal (i.e., the sex itself, and the experience of it, are also just as good), the experience for her (and for you) tops anything you can achieve with a condom on.
I also mentioned this was not an endorsement or a recommendation, and that you'd better know the risks. And that the risks for it aren't minor (diseases and pregnancy being the Big Two).
We had a few readers ask for more on the topic in the comments of that article, however. One comment was:
"

How are we having sex with these girls raw with no consequences? Lol

How do we get girls to have sex raw with us?
How do we know if she does this with everyone or not? How do we know we're special ?
How do we know she's clean
How do we not get her pregnant
How many girls would you advise we do this to?

I'm really curious, I love raw sex, but my safety is more important

"
Another reader requested a proper article on having sex raw.
So, I'm going to give you the politically incorrect truth about raw dogging women – including women you've just met. Because there's a lot of good information in the sex education you've had, but it had one problem: it went heavy on the fear, and light on the benefits.
We'll talk both today.