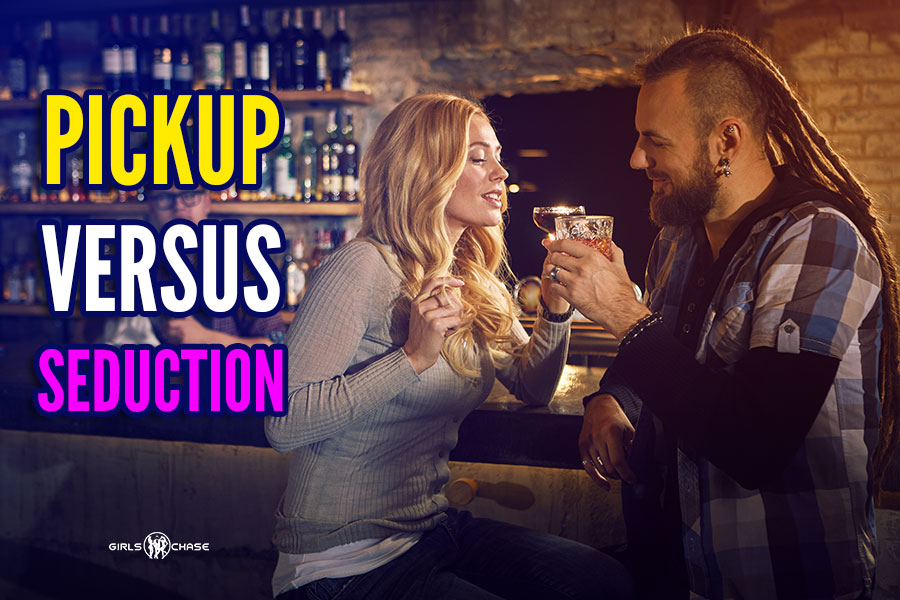 Pickup: the art of finding a girl to take home. Seduction: the art of influencing her mind, to create desire and other urges. How do the two relate… and which is better?
On Tuesday I talked about succeeding with closed or 'impossible' girls... inspired by a tussle over the subject we had on the Boards.
There's another nuance I want to discuss before we wrap this subject up though. That is the distinction between pickup and seduction.
While related -- and while the two terms are often used interchangeably (including by me) -- they are in fact different.
Knowing what the difference between the two terms is will aid your thinking about both... as well as your ability to use each area in the most effective way.