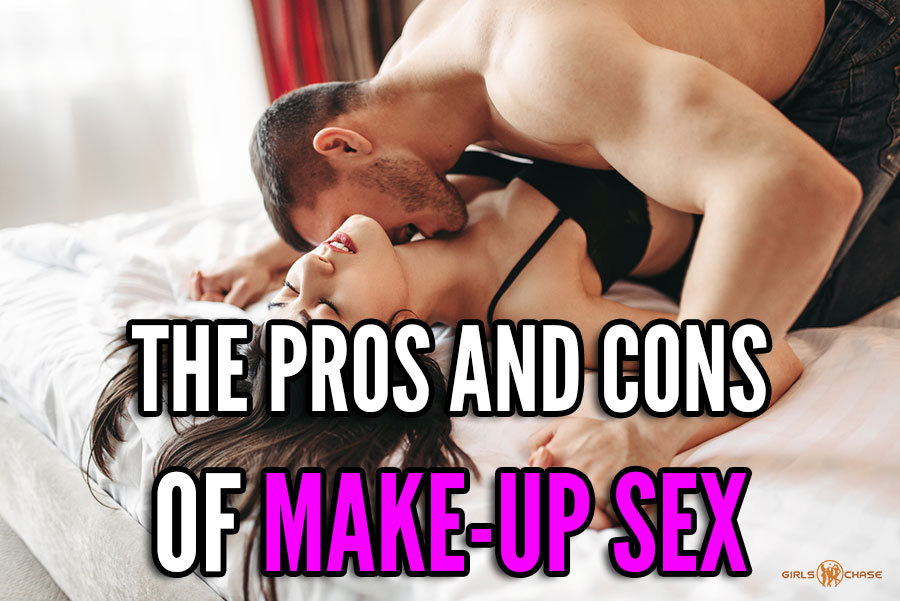 Make-up sex is wild, passionate, and pleasurable. Yet it comes equipped with 3 relationship "cons"… as well as 7 clear "pros."

Think back to your last session of hot make-up sex.
As you no doubt recall (and likely already knew), make-up sex is good.
It's among the best sex you'll ever have. It's incredible for women. It's incredible for men.
What makes make-up sex so deliriously good is the maelstrom of emotions that swirls about the sex. You've just had a big fight... perhaps broken up temporarily, or been just about to.
And then, after both partners had considered or flirted with or begun the process of a split, you pull back from the brink, and get right back into the relationship again -- and right back into one another, with make-up sex.
As a relationships guy, I've had a love-hate relationship with the love-hate roller-coaster that is make-up sex.
I used to recommend against it completely. Engage in make-up sex, as we will see, and you risk encouraging more, increasingly dramatic fights... you risk creating a subconscious driver in both relationship partners (i.e., you and your paramour) to pick fights and even raise the intensity of those fights any time either of you starts to long for good, hot, incredible sex.
Yet after years of telling folks off of make-up sex, I modulated my position. Somewhat.
I switched to "make-up sex can be quite good... IF you know what you're getting into."
We're going to cover three (3) MAJOR 'cons' to make-up sex today.
And then we'll cover the seven (7) big 'pros' to it, right after.
The goal is to make sure you know what you're getting into when you get into make-up sex.