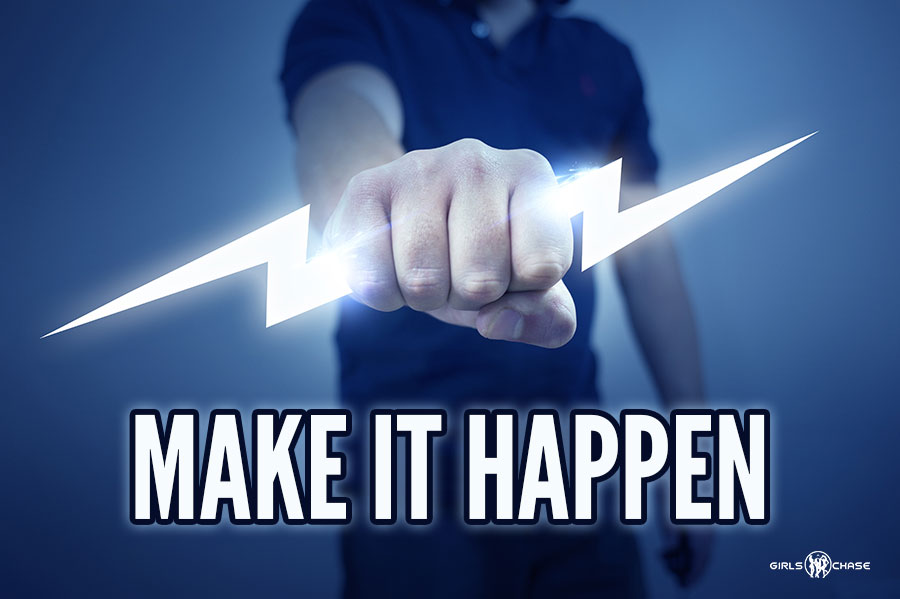 If you want something in life, like a woman to love (or 50 women to love), you're just going to have to figure out how you'll make that happen.

Long before I was a dating coach, I was in a sort of "factotum," or a state of bouncing through many different jobs. I quit most and was fired from a few. I just didn't find many jobs rewarding for anything other than paying rent.
At one of these jobs, I was a low-voltage electrician. During the plasma TV boom, every rich person in Vancouver wanted one on their wall. So my job was to install these big, heavy televisions.
I hated it, but the pay was good. It was a hard job that required a lot of problem-solving. How do you get these wires across this house or apartment and into an electronics equipment panel without them being visible? We had to go into the wall, through the attic, or into the crawl space. Then we had to mount these 50-pound beasts (pre-LCD TV) onto these awkward wall brackets.
Some days I'd look at what was involved for an install, and it seemed impossible. I'd want to tear my hair out, quit, and live on welfare. So I'd call my boss and say, "I don't see how this is possible. It's too difficult."
And my boss always gave me the most powerful and vague advice:
"Make it happen, Tony."
And he'd hang up.