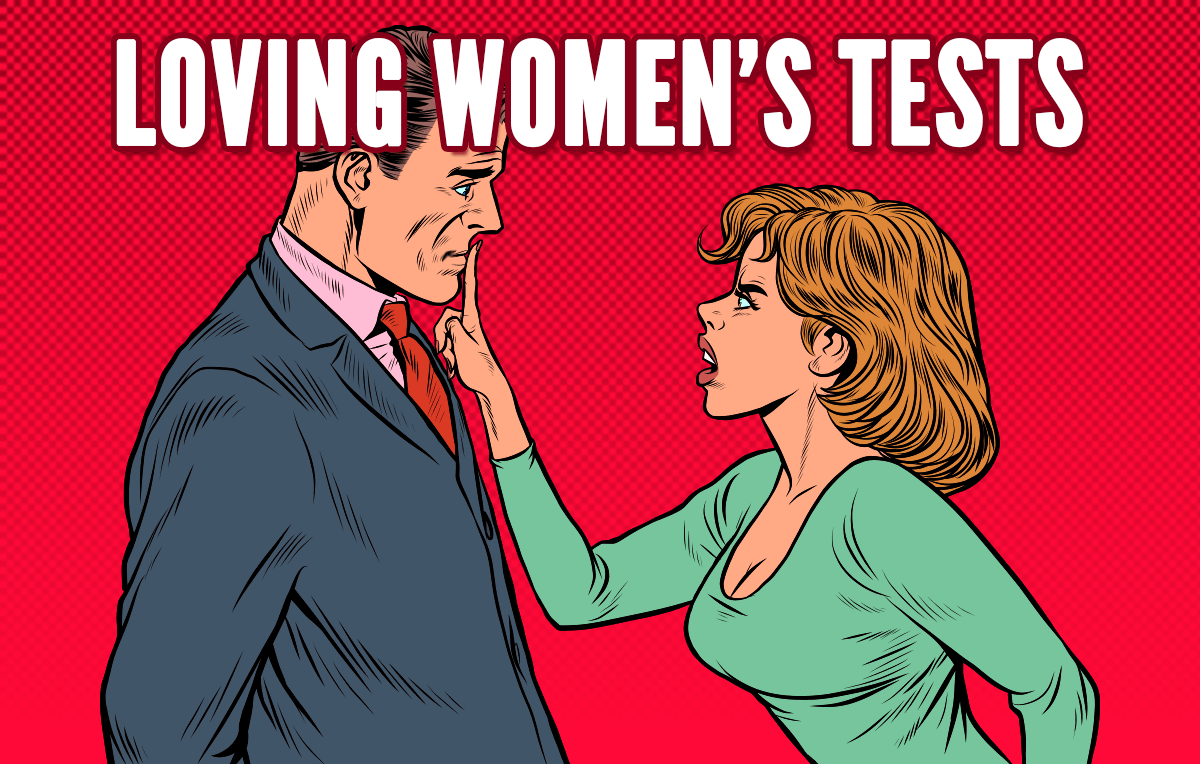 Women will throw all kinds of tests your way. On dates and in relationships, the tests don't stop. That can grate you… or you can learn to love it.
Whether you're approaching a woman for the first ever time, or you're dealing with her in your long-term relationship, she's going to test you.
These tests never go away. Not permanently.
You can get a woman to a point in a pickup where she is more or less fully on board with you and the tests subside to a light flirtatious murmur... so long as you maintain the vibe, the forward progress, and don't make big mistakes.
You can get a woman to a point in a relationship where she has fallen back in-love with you again after a time not being so, where the adversity in the relationship has quelled, and she's staring at you with dreamy eyes again... for a while.
Tests always return, though.
Sometimes they sneak back in in little ways, dancing around the fringes.
The girl you're picking up pushes back gently and playfully when you invite her home: "Oh, we're leaving so soon?"

The girl you've been dating for 6 months who's mostly pretty happy with you puts your feet to a gentle fire: "Where do you want this relationship to go?"
Sometimes the tests come roaring in in earth-shattering ways. She tells you there's no way she'd go with you, or that the relationship is done.
The first time most guys realize this, it feels like a colossal burden.
"The tests never end!"
Yet so much of life is how you frame it. This is true with tests as it is with anything.
Tests can be an endless burden, yes. Or they can be a thing you appreciate, or even love.