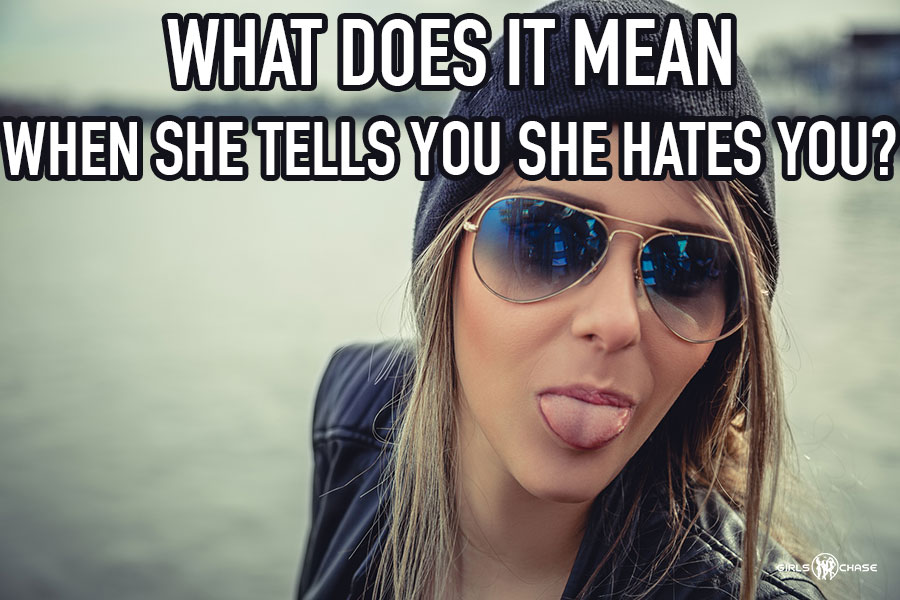 When a woman tells you she hates you, it's not a bad sign. And when you trigger behavior like this, you know you're doing something right.

"I hate you."
"I hate you so much."
I first began to hear this frequently when I started to play around with non-monogamy back in the beginning of 2015. I had just ended my last (to date) monogamous relationship and entered into a FWB arrangement with a total nymphomaniac. Details aside, she loved my cock and was totally devoted to me for the next six months. However, once in a while, we'd be hanging out and she'd stare me down with dark eyes and a frowning face, and say "I hate you" to me. Multiple times. At the time, I was speechless, and my typical response was just "...okay," and then we'd get back to what we were doing.
Fast forward to 2017 – I've been running non-monogamous relationships for two and a half years. Having acquired a ton of knowledge since then, I'm actually a bit surprised when I don't hear this. Instead, I hear this or some form of it – either verbally or non verbally – with every single girl I'm seeing.
"I hate you," said directly to my face, multiple times

Passive-aggressive style non-verbal behaviors – like a girl inviting me over to hang out but then giving me a silent treatment of sorts, being intentionally distant while I'm with her; this includes refusing to kiss or have sex (at first) but still hanging out

Neediness from women about wanting to know exactly where she stands, expressed directly or indirectly – a girl will openly seek information (through indirect frames) about how I feel about her and whether or not I'm seeing other girls (and how I feel about them)

A girl suddenly changing her behavior to be extra nice, sweet, and affectionate toward me – this includes randomly volunteering massages or taking me out to dinner to a swanky place on her tab
Quite frequently, these behaviors continue long after a girl introduces these behaviors – especially well after we've had the relationship talk and I have told her that I will not commit to an exclusive relationship.
In fact, one girlfriend tells me "I hate you" literally every thirty minutes, if not more often, every time I see her, and she also texts me this on Snapchat from time to time. Her voice is always stern, her face frowning, and she's very in my face about it.
"I hate you so much."