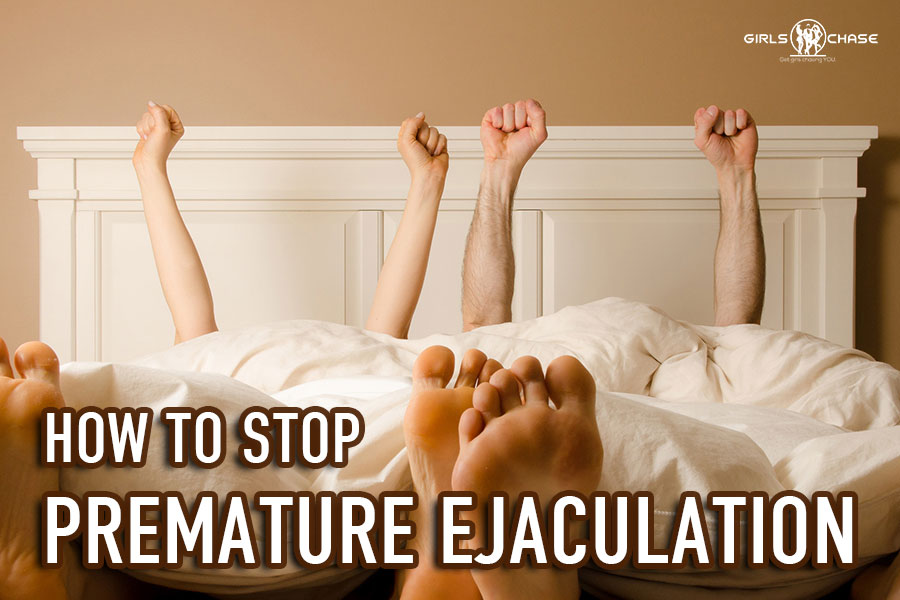 A perk of good game is having sex with beautiful women. And being able to last for more than a few thrusts makes it all the sweeter – for everyone involved.
Hey, guys.
Today I will take a step away from pickup theory and instead discuss a subject related to male sexuality: premature ejaculation.
The reason I got caught up in this subject is a phone call I received the other night from a guy who is starting to pull quite often. Now that he's started pulling hotter girls, he's becoming frustrated that he only gets to enjoy them for a few minutes.
It sucks putting in the work just to burst your load after five minutes… or less. He wanted advice regarding this issue, and the advice I provided is the same as what you will read here.
Sometimes, you get easy lays and it goes smoothly. Sometimes, it's hard, and you must jump through a lot of hoops. At times, you bang really hot chicks, sometimes less hot. Hopefully, you don't bang ugly girls too often – it happens to us all – but no matter who we're screwing, we always want to be in control of when we ejaculate.
I won't make a guide sharing all the techniques that are already discussed elsewhere on the web, especially not the ones you're most likely not going to use anyway. How many of you have been doing daily kegel exercises to strengthen your PC muscle and thus withhold longer? Probably very few – although it does work against premature ejaculation!
Rather, what I want to discuss is what I do when I'm with a girl. I don't care about the sciences behind it or what some virgin doctor or scientist says. I care more about what I and other men have experienced. The techniques I'm about to share work for me and others.
Let's get on with it.