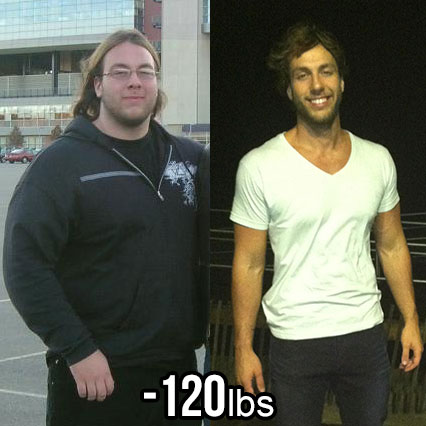 A miserable fat guy, invisible to women. That pretty much summed me up 9 years ago (on the left). Sure, I was a "good guy" at heart, but I lived my life from the sidelines.
I will never forget the god-awful rotten feeling I had inside when I saw a guy around my age (21 at the time) driving next to me with a cute young blonde girl in his car. "How the hell did he get that girl?" quickly turned into "What the heck is wrong with me?".
I want to share with you my journey that took me from being that fat lonely guy, to teaching guys how to meet women for a living. Even more important, I changed myself into a man I am proud to be.
I learned a lot of insanely valuable lessons on my journey and did more things wrong than I did right. In these articles I'm going to tell you what worked and what didn't so you can have an awesome life filled with options with hot girls.
I want you to be able to avoid the mistakes I made and capitalize on my good decisions so you can achieve your goals with women in the shortest amount of time possible, with the LEAST amount of work.
Buckle up and get ready for a wild ride...