Almost one year ago, a commenter named Jo asked a question in "What Does She Want? The 8 Things You Must Ask Her" about stomach butterflies.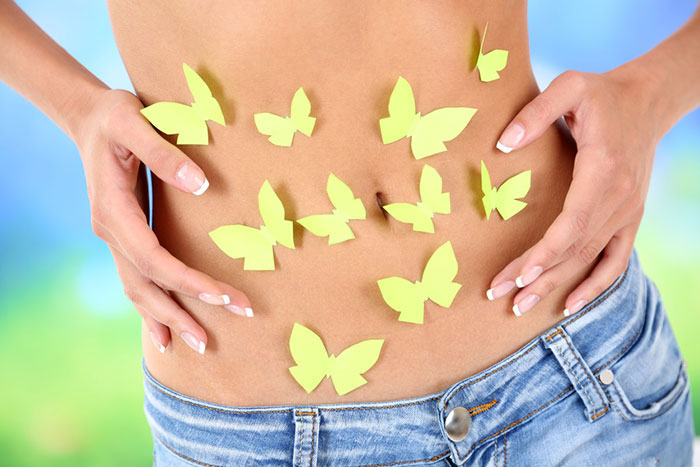 Here's what he had to say:
"

I've heard many women say they get 'butterflies' around certain men, and that they feel 'nervous' around these guys. Somehow the thought of these guys makes these women's hearts 'flutter' and this seems to be something that (at least some) women want. I don't know if you've ever touched on this or not, but it'd be great to see an article that goes in to the social dynamics and psychology of the 'butterflies' phenomenon.

I haven't thought about this topic very deeply but off the top of my head and without any research I think the occurrence of 'butterflies' is a manifestation of one's anticipation of more good things to come. You don't know exactly what it will be but all you know (subconsciously) is...you want more! It occurs when you really like someone, and because they're unpredictable, you don't know exactly what's coming next. But you do know that usually whatever this person says or does is something that you find delightful and because of that you anticipate more good feelings...

So in the moments between good feelings you subconsciously anticipate experiencing more of them but you don't know exactly how they will manifest themselves, due to the unpredictability of the individual providing the good feelings. This seems to be something that drives some women crazy and they love it when it happens... It's all subconscious of course so they may not be able to tell you exactly WHY they like it so much.

So my question to you is, have you ever encountered this phenomenon of women getting butterflies around you? If so, how do you provide this feeling at will (i.e. what sorts of things a man can do to get women feeling butterflies and anticipation... and how can a man sense that what he's doing in this regard actually working?) It's one thing to try and pick up a girl, it's another thing to make them want to come back for more and more...and be out-of-control when around you...

Look forward to hearing from you...

Thanks.

"
The "butterflies in her stomach" (or yours) phenomenon is a pretty common one to love, romance, seduction, and sex. It's a turn of phrase that's used to indicate the feeling of clenched anticipation for something desired one feels deep in one's gut; when she feels it, she's feeling nervous in all the right ways.
Giving girls exactly this feeling is one of the things I recommend you aim to do as much as you possibly can - that is, to give as many butterflies as you can, to as many of the women you meet as you can.
Of course, before you can do that, you've got to know what these butterflies are - and how they come about invading cute girls' stomachs in the first place.