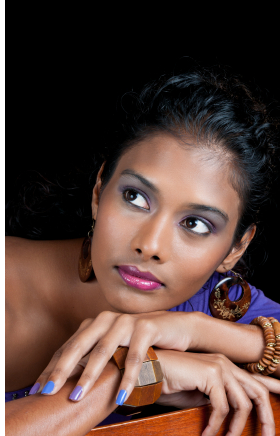 I'm a reasonably well-traveled fellow. I've lived on two continents and ventured around on four, with time spent in between on islands in the Pacific and the Atlantic. When you travel a lot, one of the first quandaries you come across is this: how do you get foreign girls who don't speak English?
Well, if you listen to most of your fellow travelers, you learn the local language. If you're in Russia, you learn Russian. Brazil, Portuguese. Columbia, Spanish. Japan, Japanese. After all, you can't very well talk to girls if you neither of you speaks the other's language... right?
And if you can't talk to them, you certainly can't get anywhere with them... isn't that also right?
I'm here to tell you it isn't. It isn't right at all.
And in fact, what you'll generally find is, the most successful guys typically don't speak the girl's language, period. The guys who know the language struggle with moderate success, while men who can't even say "hello" are taking foreign girls to bed by the bushel.
How's it work, and what's going on? That's the subject of today's post. So step right up and listen while I tell you a few tales -- some of my own, and some the tales of a handful of the men I've met along the way...