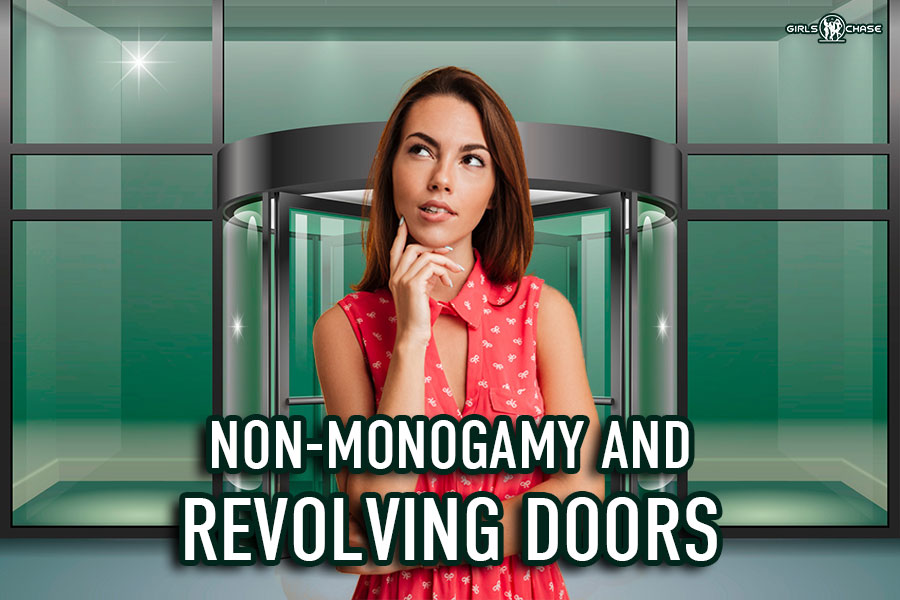 Non-monogamy can make a woman feel trapped, but if she's free to sleep with other men and exit the relationship with your blessing, you're more likely to keep her around.
One of the more peculiar aspects of this non-monogamy relationship style is that you allow your women to sleep with and date other men. You will also have that ability – to sleep with as many women as you want – with your girlfriend's full consent (but lack of knowledge about the other women).
We are talking about an implicit, non-monogamous, multiple-partner structure here. The main difference between this system and one-sided or implicit monogamy is that you allow your partners to pursue relationships with other partners as well.
With implicit monogamy, the guy forbids his girl to sleep with other men, while he sleeps with other women freely. This always sounds great to guys – needy, possessive alphas push for this the most – but women fear it and feel trapped in such setups. The implicit non-monogamous system grants women more security and freedom.
We're going to talk about the implications of this because they are quite extensive in terms of how they impact your dating life in the system. All these concepts tie back into everything else we have discussed so far in the Harem series.