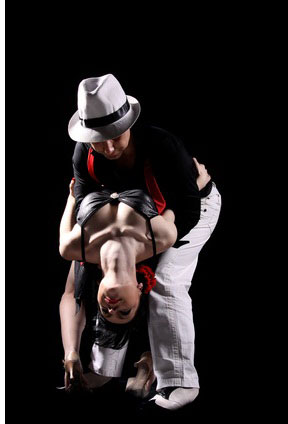 I sat there staring for a moment at the woman who'd walked outside to tell me to clear out, thinking about how to be a powerful man in a situation like this. I was sitting at an empty table -- one of about thirty of them -- in a largely empty seating area in the middle of a square surrounded by a bunch of restaurants.
"You can't sit here, sorry," she told me. I'd gotten my food at one of the restaurants ringing the square. She apparently was from another one. "This seating is only for our customers."
I looked slowly out over the tables. Then I looked back to her. "All of this?" I said, gesturing to the entire square of empty tables.
"Yes," she said. "That's all ours."
I briefly considered. On the one hand, it was incredibly unnecessary for her to come and ask me to get up and leave. It's not like there was a mad grab for tables; they were almost all empty. And it wasn't like me sitting at the table was going to wear the chair out or anything. I supposed there was the risk that I'd leave some crumbs or garbage or something and she'd have to clean up after a non-customer.
But on the other hand, it was her restaurant's private property. They paid for it, they owned the rights to it, and they had final say on who gets to use it, when, and why. That's how it works in cities, where there's basically no public property. Fighting back means fighting the system; police or security get called, and then it's a big mess.
"Okay," I said. "Which restaurant are you?" I asked her. "That one?" I said, pointing to a classy Japanese place.
"No," she said, "that one." She pointed toward a tiny little deli. I had a hard time imagining a deli was going to fill up all these seats with paying customers and that owning the rights to use this big outdoor square (and spending the time to police it all) was worth it.
"Okay," I said, after another moment. "I'll head elsewhere." I slowly started packing up my food.
"Sorry," she said quietly, and walked off, leaving me to pack up and leave. I noticed there'd been some people who'd stopped to watch the interaction. As I slowly packed my things and left, they turned and went their ways.
After I left, I realized I should've just ordered a bottled water for $1 or whatever it was from the deli. I'll do that next time. But regardless, it got me thinking about looking powerful even when you're not getting your way, which can end up being something that makes or breaks your interactions with women, more often than you might care to think.