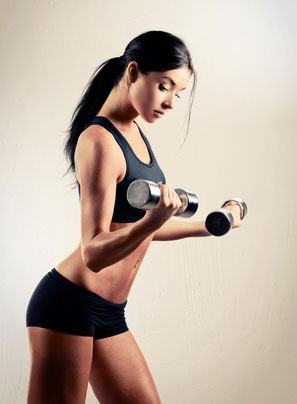 In the comment section of the article on how to have a sexy walk, Matt remarked:
"

Excellent article, my brother! Would love to see a post about direct/indirect pick ups specifically at the gym. Seems like a great place for day game, girls at the gym are obviously some of the hottest you'll see out in the day cause they're fit and healthy... but it's a challenging proposition. Many are listening to iPods, plugged into their music and workout. Whenever I talk to a girl at the gym I feel like I'm "disrupting" her workout.

Matt

"
One of the very first places I picked up from when I was brand new to cold approach was the gym. In that case, it was a girl who worked at the gym who I sort of knew from class (I was in university at the time), but hadn't spoken to before, and I took the gym as my opportunity to do so - and then to have her drive me to get some food, and set up a proper date.
You might think gym pickup is inordinately hard simply because there are so many big muscular guys there, or because the women look so good (and there are so few of them), or because it's so brightly lit and obvious, or because since everyone else is focused on putting weights in the air and treadmill tread behind them, and that you're really going to stick out when you approach.
But in fact, there are certain advantages to meeting girls in the gym for a socially savvy man, not the least of which is the fact that most of those guys who are working out so hard there are doing so because they have no idea how to get women.
So there's not actually as much competition as you think. And in certain ways, even the environment itself can work to your benefit.

In this post, we'll take a close look at the dos and don'ts of gym pickup, along with the how-tos for opening and game at the gym.