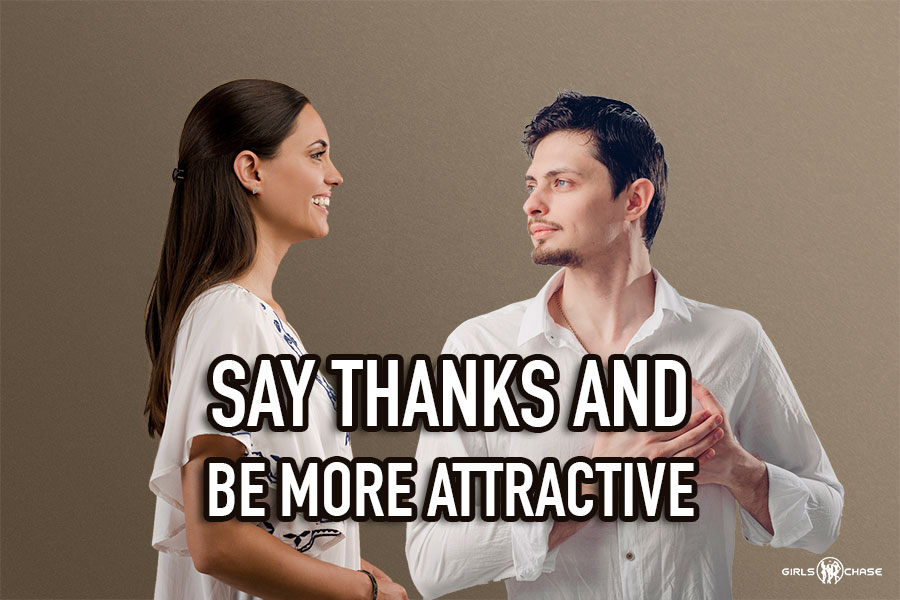 Gratitude is a strong signifier of a socially calibrated individual. Not only does it help your interactions, but it increases your attractiveness, too.

This Thanksgiving, I figured I'd talk about gratitude.
One of the tools I've long used offhand to gauge someone else's level of social calibration is whether and when he says thank you for things.
"Thank you" is a powerful phrase. It can be used to build bonds, to reward, or even to manipulate. Its absence can rub people the wrong way and cause them to see you as ungrateful and uncalibrated. It can raise your attainability, used right, or plummet it, if it isn't given when it's expected.
Beyond its effect on others, your use of gratitude affects you too. Thanking others reminds you you aren't on your own; that you are part of a society, aiding others and being aided in turn.
In this article, we'll focus on the effects on others when you use – or forget to use – gratitude.
But don't forget the power it has to make you feel good too. Giving thanks for what you're grateful for pays its own great dividends.