No doubt you've had the experience of having things all locked with a girl - she's agreed to a date, say, or she's decided that, yes, she's coming to this restaurant or bar with you, or, yes, she's coming home with you.
And then, the girl changes her mind.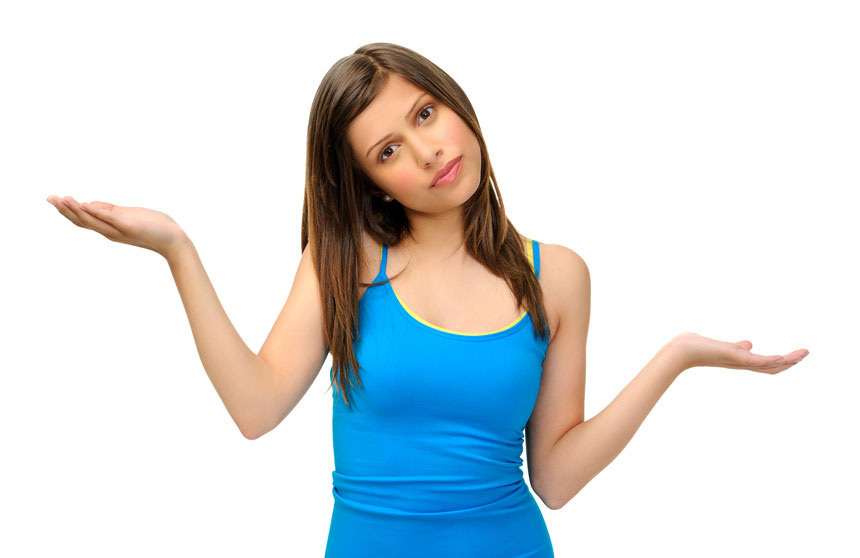 It can be enough to drive you crazy. All that work just to get her to say "yes"... and then she goes and says, "Wait, on second though - no!"
Or, you're out with a girl and she says, "Let's get some ice cream. Can we get ice cream?" So you say sure, and start heading to the ice cream shop. Then, out of the blue, she says, "Wait, no; let's get some Mexican food. Come on, I want Mexican." So then she turns the two of you around and now you're walking back the way you came, in the direction of the Mexican food she's now so certain she wants.
And God help you if you should find yourself out with a gaggle of girls, where you're the only man and you're not in charge... the endless back and forth between one girl saying, "I want this!" and then minutes later saying, "Wait, I want this!" and the next girl saying the same thing and other girls yelling, "What should we DO?" and still more girls yelling, "Come on! Let's just go!" can be enough to drive a man mad.
Where does all this indecision stem from - and what can you do about it as a man?