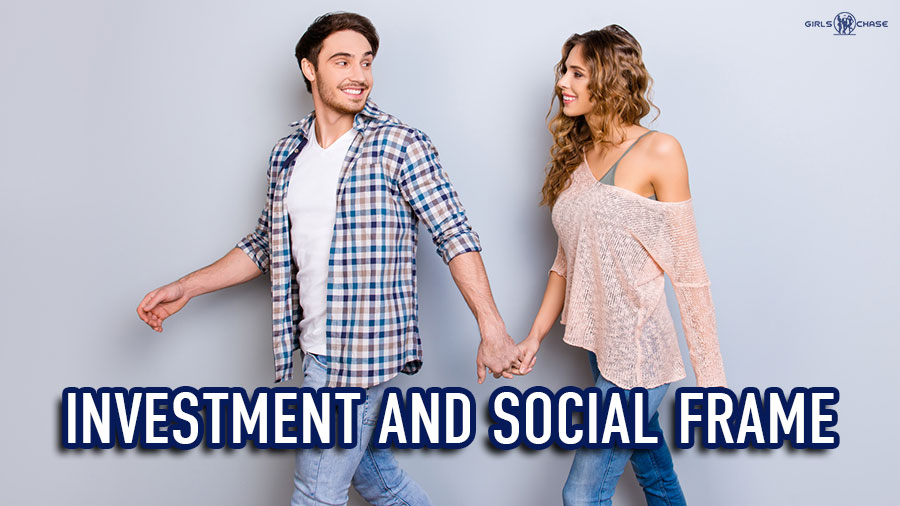 We know how getting a girl to invest in you makes it easier to get her to do what you want. But can investment also overcome a lack of social frame?
Hey, guys! Welcome back to our final article on social frame (although I may write more about it in the future if something new comes up).
Social frame is a conceptual bundle covering the social part of seduction and whether she feels it's socially okay for her to hook up with you. It considers whether you are the type of guy she usually hooks up with and whether you match with her on a level that is socially acceptable to hook up with.
Our goal with establishing a social frame is to make her feel allowed to hook up with you.
Escalation and other forms of stimulation are about making her feel a desire to hook up with us. But if she does not feel allowed to hook up with us, she may pull the plug and control her state. We have labeled this "female state control" (FSC). If you want to find out more, read my previous posts on the subject.
(This is all closely related to Chase's post on floors and ceilings; the concept is VERY relatable to social frame and female state control.)
Having a proper social frame makes her feel allowed to hook up with you, reducing the chance of her controlling her state. Or at least it buffers the FSC mechanism.
Previously we discussed three dimensions of social frame:
Today we will discuss the fourth dimension: investment. This is nothing new to the more advanced seducer, but its connection to social frame and FSC is what may be new to them. So read this. Beginners may learn the fundamentals or at least receive links to great in-depth posts.