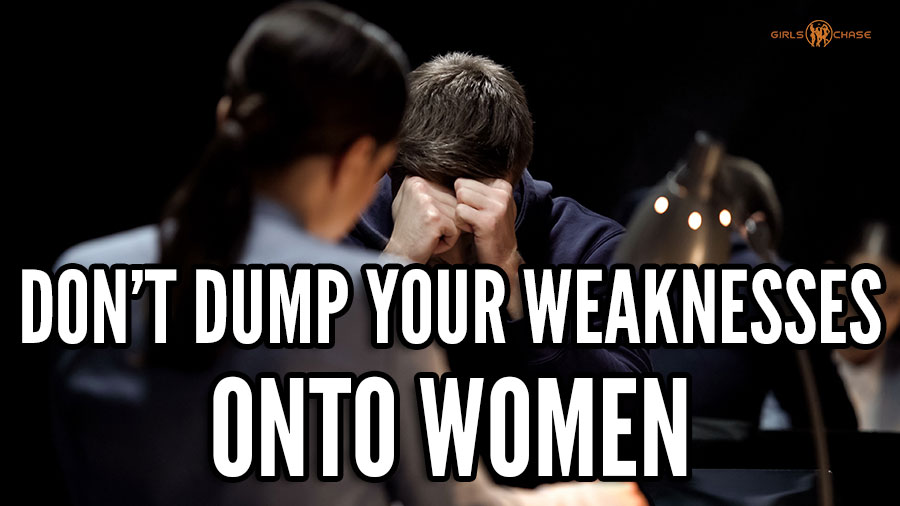 Sometimes you want to open up to a girl and tell her your fears and weaknesses. But this behavior itself is a weakness – and you should not indulge it.
I have seen a certain behavior since I got into the seduction community that seems to be fairly common.
It is a behavior of men seeking to bond with women by opening up about their weaknesses, foibles, and fears. Or else seeking to use women as de facto therapists.
The end result is rarely what the man hopes for: instead, it hardens the woman on the man, turns her against him, and leads to him (the man) getting hurt.
Every time I see a man do this, my reaction is, "Why would you do that?"
And a lot of the time the man will answer with, "I thought she would care about me," or, "I just wanted to feel accepted," or, "I thought it was safe to open up to her."
Or they will say, "I thought women liked vulnerability."
It is true, women do like vulnerability. However, they like strong vulnerability.
They despise weakness.
Women are not cruel by default. But they very often are cruel to men they view as weak. This is an important principle to understand: women are kind to strong men, and cruel to weak men. This is because women adore strong men, and women despise weak men.
Even women with good hearts. Even women who do not want to hurt anyone. If you show weakness (not vulnerability, but weakness) to a woman, she is going to feel the emotion of disgust. She may be self-aware enough to resist this emotion, and recognize an injured soul and tell herself to feel compassion for you, but she is still going to be disgusted nevertheless.
You must not go around showing or flaunting weaknesses to women.
Especially not women you want to sleep with or have any kind of ongoing relationship with.