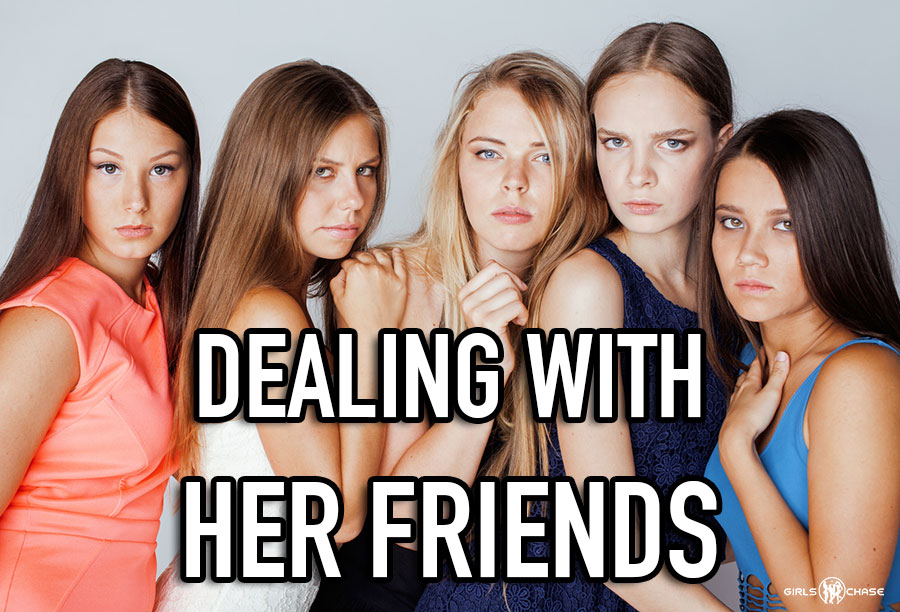 If her friends think she's heading into a bad hookup, they'll swoop in for the cockblock. Use these tips to put them at ease and turn them into allies instead.

You have been approaching for a quick second in an alcohol-filled environment. Finally, you meet a girl who is into you and it is all going well until, from out of nowhere, you hear one of her friends say "We have to go!"
With that, the friend barges in, grabbing your prospective lover roughly by the arms and tearing her away from you. Your heart drops and you go from sad to angry.
Why the H-E-double-hockey-sticks did she do that? She saw her friend was having fun, didn't she?
Your first instinct may be to blame the friend. You know you would have been an awesome addition to this girl's life, but her friend had to stick her fat mouth between what you had and tear it apart.
Well, as an intelligent human being, you should now take yourself out of the situation emotionally and ask: "Why did that happen, and how can I prevent it next time?"