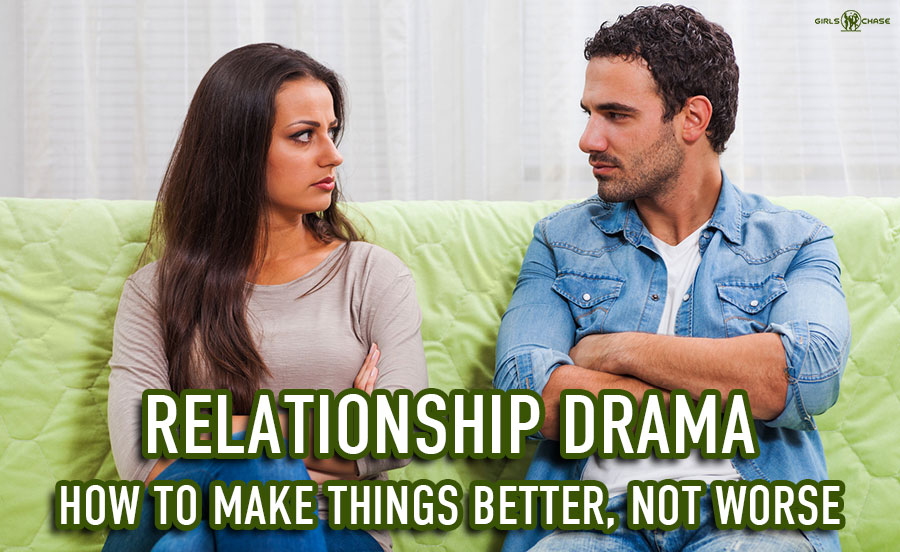 Most guys don't understand why women create drama in relationships, so their response often makes things worse. Here's how to deal with it constructively.
How should men effectively deal with drama in their relationships? It's one of the more common problems men experience. Guys rarely get thrown into a dramatic situation by choice. In cases where the drama is perpetuated by the woman, it is her negative response to a man's behavior, and it's an attempt to put her man back in line.
Often, the drama is unexpected, and you are totally unprepared to respond to it in a measured, constructive way. In which case, you typically make things worse.
I talked to one of my best friends in New York City recently about this. We discussed how 90% of the time guys treat drama in a way that makes things worse. Largely, it's because guys don't truly understand what the drama is. Like all things with women, the situation isn't what it actually seems. You can get more information about what to do by reading between the lines from the woman's point of view.
It's important not to concern yourself with the drama's details, for which there could be an infinite number of reasons. Instead, we're going to cover what factors cause drama and how to respond while remaining attractive. After all, continual drama can result in the decline of the connection between both of you. If you react to it in the wrong way, the chance of maintaining that connection becomes slimmer and slimmer. Or worse, it incentivizes the girl to find a more suitable guy to be with.