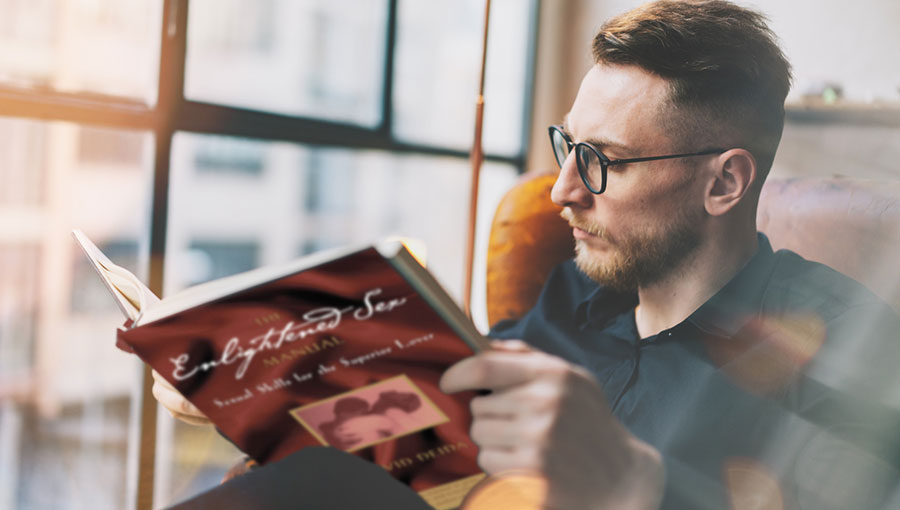 Ejaculation needn't be the end of sex. It's possible to control your ejaculation, to make sex far more pleasurable… For you AND her.

Human sexuality can be as simple or as complex as we desire. In our media and popular culture the parameters of sexuality are often dumbed down. One night stands are promoted as we grow up in the "get drunk, party, fuck" environment portrayed throughout media, artificial pleasures like porn and toys endure, and the purpose of sex becomes either short-lived hedonistic gratification or family rearing procreation.
Lost is a spiritual element informing how our sexual organs are wired straight to our brain and how our whole body is linked sexually... how our mental state can be affected through sexuality... and how our sexuality can be influenced by our mind.
Cultures of long ago had stumbled upon this knowledge, creating foundations for healthy human sexuality – the Kama Sutra, Tantra, Karezza to name a few – but all are commonly misunderstood in today's society (e.g., the Kama Sutra is not just a book of sex positions). Today we settle for short, five-minute shags where the man ejaculates hard and fast, and the girl doesn't cum HARD in a way that opens her psyche – it's over, and we move on.
By connecting the realm of the brain – spirituality and emotions – with those of our physiology and sexuality – our genitals and how we use them with a partner – we can create a new level of awareness that ties pleasure with raising our level of awareness and purpose. We can create and deliver earth-shattering orgasms that transform our psyche and leave us with replenishing instead of wasted energy.
Today's book review of The Enlightened Sex Manual by David Deida begins with this powerful statement:
"Good artists are skilled, but great artists convey an immense depth of feeling through their expertise. The same goes for the art of sex. A good lover knows how to make the body sing, But a great lover, a superior lover, evokes a vast choir of bliss…The Enlightened Sex Manual shows how to transform the often willy-nilly flow of stimulated genital energy into a profound depth of feeling, openness, and embodied ecstasy."

p. 1