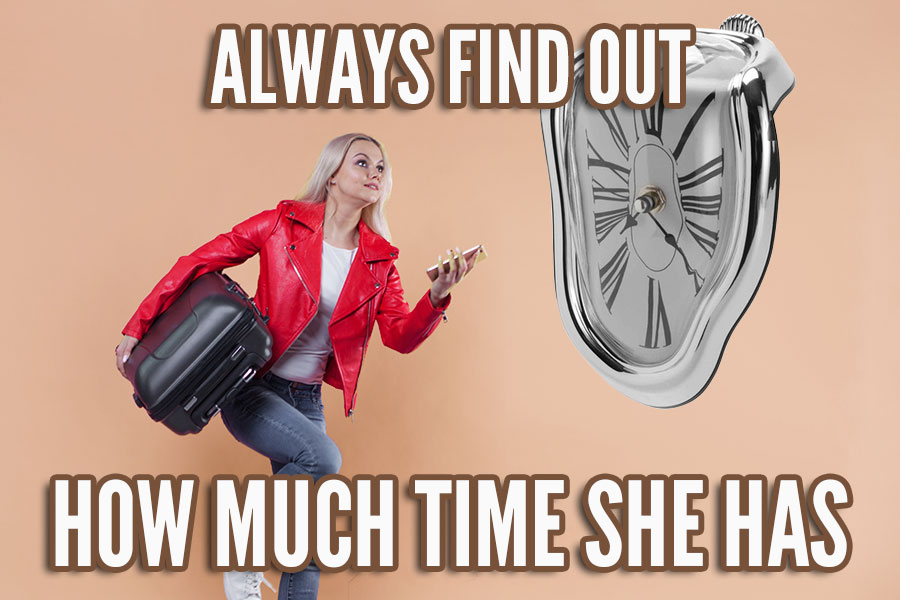 One of the first things to do in any date you go on or on any approach that might have a time constraint: ask the girl what else she has planned, and when.
Ever meet a girl on a bus or a train, and you start talking, and it seems to go great... and then all of a sudden she's telling you "That's my stop, I have to go!"... and the next thing you know, she's gone, and you hadn't even grabbed her contact details?
Ever take a girl on a date, and just when it starts to get good she tells you "Hey, I'm sorry, but I have to leave now, I have an appointment in 30 minutes and I have to get going."
That's always super awkward, isn't it?
What if you didn't have to run into these scenarios ever again?
What if you always made sure you had girls' contact info far in advance of them leaving, and you knew exactly when a date had to end, so you could be sure to end it on your terms?
Well, you can.
It's very simple.
All you need to do is, very quickly into any conversation or date where there's any possibility of a time constraint, make sure you know how much time she has.