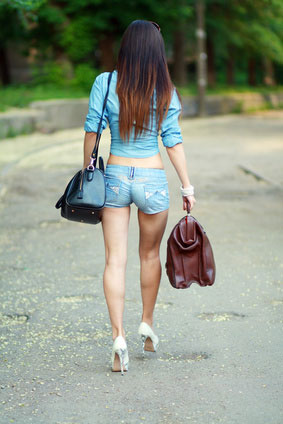 Ever see a really beautiful woman that you'd love to meet, walking down the sidewalk… she looks like your ideal, and maybe you even imagine how well the two of you would probably hit it off together, and the laughter and smiles and romance and adventures you might share in an unwritten future… and then you just let her walk by, past you without a word, off into the sunset and into being no more than a memory to you, never to know what might have been?

There is an old adage in the seduction community that goes, "It's better to be rejected than live with regret."
Yet so many men invent what they might not even identify as excuses for saving their feelings and remaining in a state of inaction… and fear. Today I'm going to put a magnifying glass on these weak excuses and why you should throw them out the window to make substantial changes in your life.